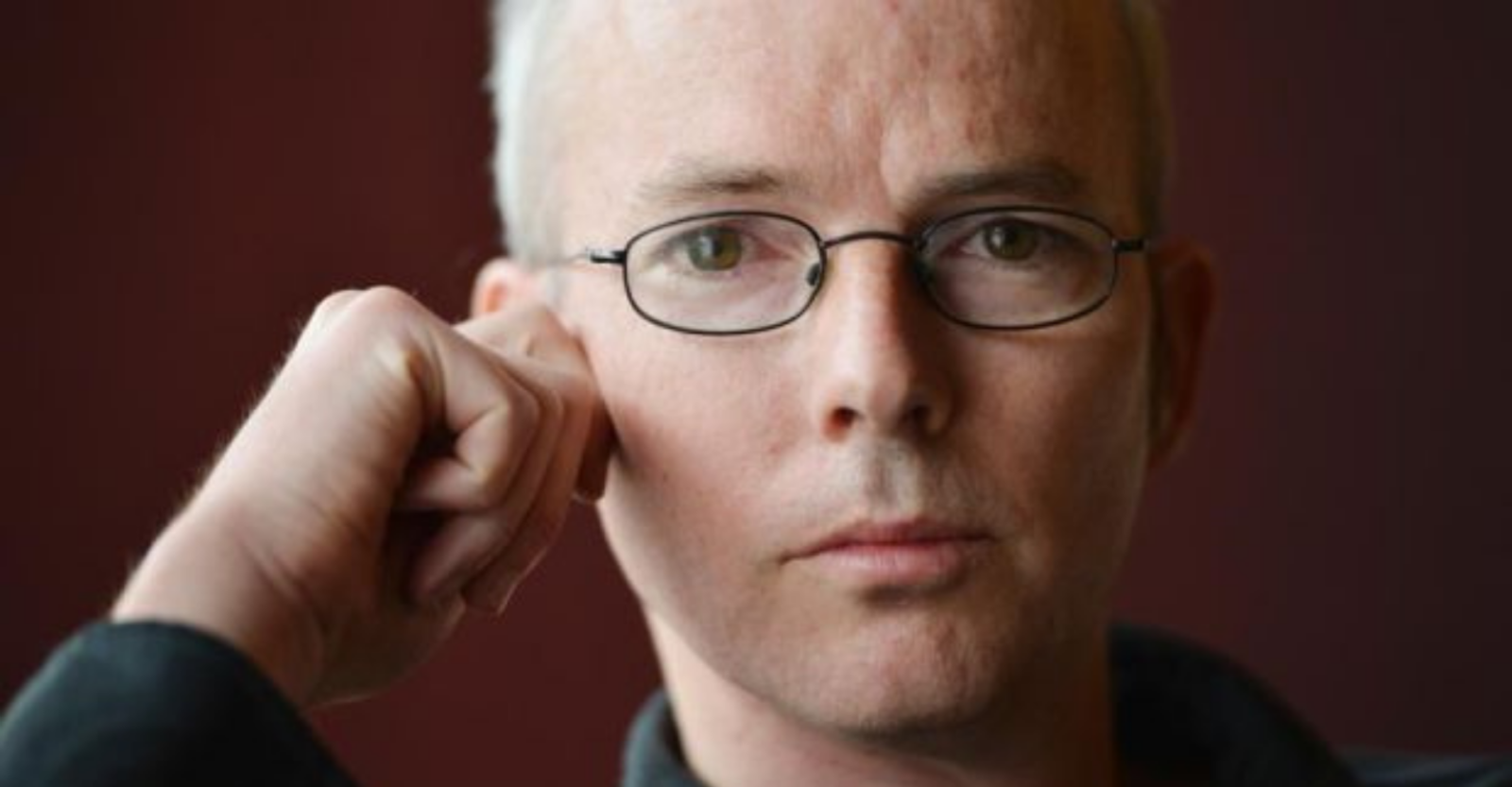 Review: Lean Fall Stand
May 6th 2021
When an Antarctic expedition goes wrong, lives are changed forever.
A storm blows in and scatters the team among the ice. The shockwaves of the tragedy will change the lives of those back home.
LMR review:
When the author Jon McGregor went on a writing residency to Antarctica in 2004 (as you do), he found himself lost for words. Nothing quite seemed right to describe the immense whiteness, the vastness of the ice and the sheer dominance of nature. It got him thinking about wordlessness and what it's like to lose language – the result is this extraordinary novel which contemplates the aftermath of a terrible tragedy on a family.
When an Antarctic research expedition ends in tragedy, Robert 'Doc' Wright is left unable to articulate what went wrong. His wife, Anna, must come to learn a new life as a carer and perhaps most difficult of all – where the line between selflessness and sacrifice lies.
This is genre-defying novel which at once reads with the taught pace of a thriller and delves deep into the human heart to contemplate its fragility. It takes a tragedy as its starting point and follows its fault lines, exploring the fallout from the many angles and perspectives of those concerned.
It's a deeply moving novel and some of its vast success must come down to the emotional intelligence deployed in understanding what's it's like not to be able to speak, not to be able to hear and not to be able to understand.
Its heroism comes from the sheer bravery and effort it can sometimes take to get through a day. It's the kind of novel that shapes another edge of your soul as you read it and stays with you a long, long time after the last page.
If such a thing as justice exists, this book should sweep the board of prizes this year. It's astonishing. For a book to be at once gripping and thrilling and yet so delicate and tender…it just floored me. It's not really enough to say that this book is a great feat of literature – it's feat of humanity as well, of compassion and empathy and understanding. It seems to stand on the shoulders of all the literature that's gone before it and look out at a landscape of morality, heroism, sacrifice and selfishness and somehow make sense of it all. Everyone everywhere should read it.
Style guide:
Much more than just a taught thriller as you'd expect from the opening; it's a literary, philosophical exploration of the human soul. If you enjoy seeing the world through the eyes of different characters and learning what brings them together, this comes highly recommended. Anyone who enjoyed Francis Spufford's Light Perpetual, will I suspect fall in love with this one.


Extract:
When the storm came in it was unexpected and Thomas Myers was dropped to his knees.
The air darkened in the distance. There was a roar and everything went white against him. It had a kind of violence he wasn't prepared for. He wrapped his arms around his head and lay flat on the ice to keep from being hurled away.
His hand twitched instinctively towards his phone, although he knew there was no signal and his phone wasn't there.
His clothes felt as though they were being torn from his body, the air sucked from his lungs.
He had heard this described as like being inside a jet engine. As though people knew what being inside a jet engine was like.
People said these things, but the words didn't always fit.
The roar of it was everything. He had only his weight against the ice to know which way up he was in the world. He couldn't see the others. He couldn't see anything.
The important thing was to stay calm, and take stock of the situation. Remember the training: find shelter or make shelter, remain in place, establish contact with other members of the party, keep moving, keep calm.
There were contradictions in the training.
It was difficult to think with the weather scouring wildly around him.
He didn't know where the radio was. He couldn't see the others.
He needed to find his camera.


Media reviews:

'A spectacular book ... It does what Jon McGregor does so well: examine the widening ripples of a single event. I read it again, as soon as I'd finished' - Maggie O'Farrell, author of Hamnet
'Jon McGregor has crafted a unique narrative, encompassing frozen wastes & altered interior landscapes. The most gripping piece of writing I've read in a long time: Sit. Read. Applaud' - Jarvis Cocker

Get Lean Fall Stand now as part of your LoveMyRead subscription.

Related Articles