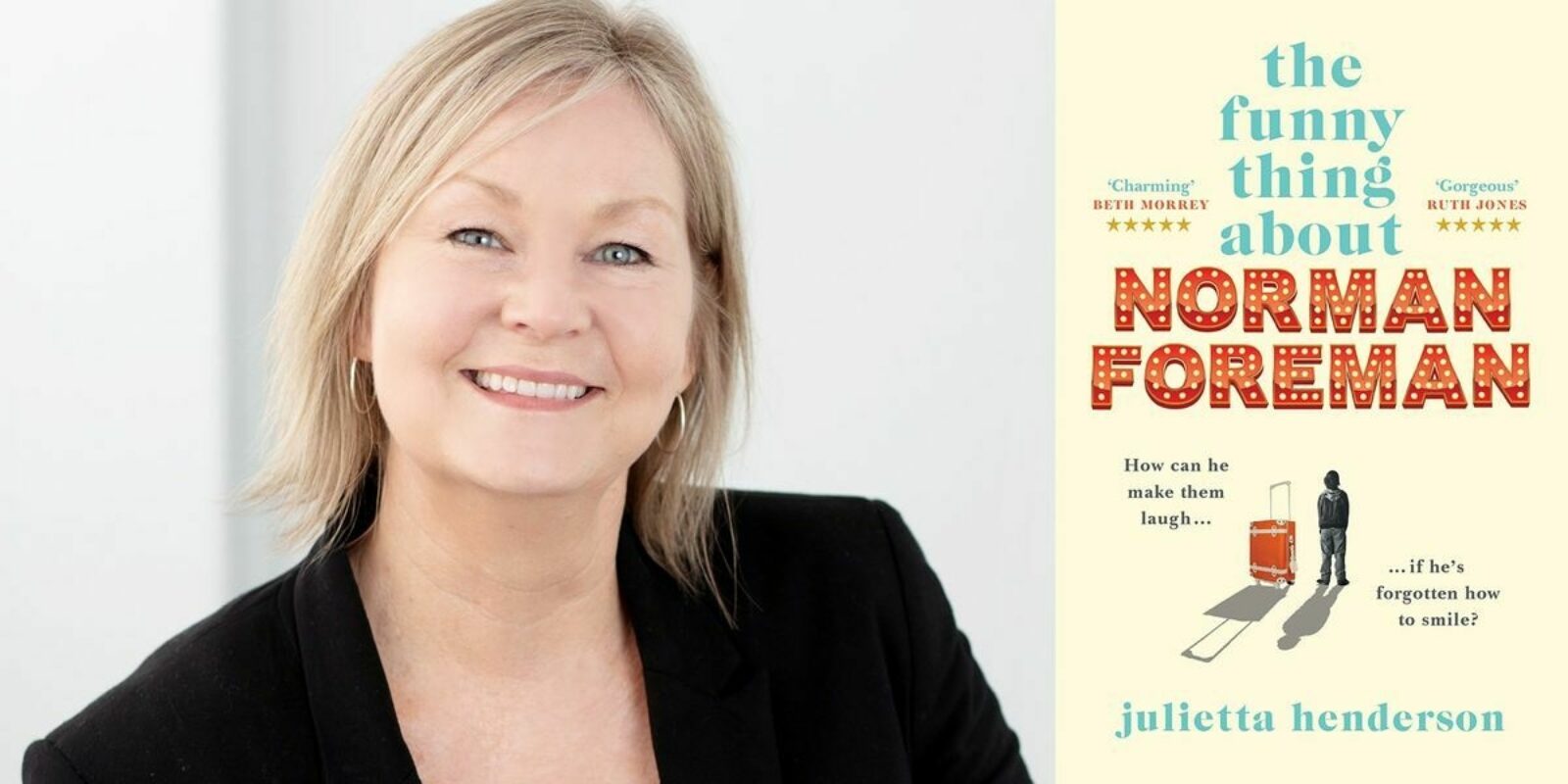 Review: The Funny Thing About Norman Foreman
May 6th 2021
An inspiring, feel-good novel about a small boy with a big heart - and even bigger dreams.
Sadie doesn't know who Norman's dad is. Norman misses his best friend. It's time for mother and son to make a pilgrimage to the Edinburgh fringe to put things right.
LMR review:
This is a really rip-roaring read for fans of comedy novels. It's joyous, heart-warming and wonderfully chaotic. There's little surprise that it's won praise from the likes of Ruth Jones and Romesh Ranganathan.
The story follows the young lad Norman, who loses his best friend Jax before his twelfth birthday. Without Jax, Norman is like one half of the two Ronnie's or Morecombe bereft of Wise. The two just went together, Jax and Norman; Jax bringing out Norman's sense of fun and turning him from a shy, uncertain boy to one who ended up in all sorts of marvellous scrapes. The two, after all, had a five-year plan to perform at the Edinburgh fringe. With Jax gone, Norman's star is dimmed. He just wishes he could look after his mum better, find the dad he never knew (mainly because his mother wasn't too sure of his identity, either) and make it to Edinburgh. When his mum Sadie finds his scribbled dreams, she hatches a plan with her kindly octogenarian, tech-whizz colleague Leonard and the three set off on a quest north.
Totally charming, warm, wise and tender. This twelve-year-old hero and his hilarious story will worm their way into your heart through their series of mishaps and ridiculous escapades. Each character is beautifully drawn: Norman, our unforgettable hero; Sadie, the mum who is a much better mum than she gives herself credit for; and Leonard, the chap who is fabulously handy with google maps for his advanced years.
This is a quirky, brilliantly funny book with a huge personality. Its cast of characters are just the perfect tonic for our times – so loveable, funny and charming, you can't help but cheer them on. The plot is a kind of comedy of errors but with a tender heart, based on loss and disconnection, but never trite nor overly sentimental. I found my faith in humanity totally bolstered reading this charming novel and raced through its pages, only to get to the last few which I savoured, not wanting to reach the end!
Style guide:
A comedy novel packed full of slapstick, larger than life characters and a strong personality running through its writing.
Extract:
When I was born my insides lay outside my body for twenty-one days. Which is unexpected, but not nearly as unusual as you might think. For every 3,999 babies that come out with everything tucked in neatly and sealed away exactly where it should be, there's one like me. Nobody really knows why. Luck of the draw, my father used to say.
For those three weeks, while I lay spreadeagled in an incubator like a Nando's special, a crowd of doctors gathered every morning to discuss their cleverness and, as my organs shrank to their correct size, bit by bit they gently posted a little more of the me-parts that had made a break for it back inside.
Well, that's the way my mother told it anyway. The way my father told it, the doctors gathered around the incubator every morning to discuss whether they'd be having my large intestine or my liver for their lunch, and whether it'd be with chips or salad. And that right there might tell you almost everything you need to know about my parents.
On my insides' final day of freedom the head surgeon pushed the last bit through the slit in my stomach and stitched it closed, presumably with everything in its rightful place. I was declared whole and sent home to begin life almost like nothing had ever happened.
Except that even when the regular hospital check-ups stopped and the scar on my stomach that I'd never lived without faded to a thin silver seam, I can always remember still feeling the tugging behind it. Something I could never quite name, nudging at the fleshy edges whenever things were going badly, or too well. Or just for fun. To remind me how easily those parts of me that never quite fitted could come sliding out. Any time we like, Sadie. Any time we like.
Media reviews
One of those gorgeous books that completely lifts your spirits and restores your faith in humanity' - Ruth Jones, co-creator of Gavin and Stacey and bestselling author of Us Three
'Tender and hilarious... the perfect tonic for our current times' - Katherine Parkinson

'A charming, funny and cheering read... the writing is sharp but tender' - Beth Morrey, author of Saving Missy

'He's wheedled his way into my heart, and I suspect I'll have a Norman-shaped hole there forever' - Clare Pooley, author of The Authenticity Project
Get The Funny Thing about Norman Foreman now as part of your LoveMyRead subscription

Related Articles