Should we be worried about our love of the macabre?
December 1st 2022
I'm not usually one to enjoy scaring myself. I cannot watch horror films (as my sixth form best friend learnt when I punched her in the face trying to cover my eyes during Annabelle) but despite not being able to cope with visual horror, I definitely understand the morbid fascination with the macabre. I studied the plotlines of Saw with total fascination and the Gothic is my oldest love.
Books with gory, nasty details and psychologically terrifying plotlines have my full attention - and beyond scary reads I am far from immune to the pull of a good true crime podcast. I have been looking at your favourite books from the last year and I think that this pull to the uncanny is a shared one. Now we could psychoanalyse the draw to the gore induced adrenaline kicks and pick it apart, or we could just accept it and help each other find our next fix.
If you are looking for your next thriller fix then these are the best thrillers of 2021 to see you into the New Year.
Girl A by Abigail Dean
A dark, dark tale of a woman who escaped from a childhood 'house of horrors' being forced to face her horrific childhood as an adult. Modelled on true crime narratives, this is a psychological slow burn that will have you tense with horror.

Marlow Murder Club by Robert Thorogood


In a very similar vein to the best selling Thursday Murder Club, join a loveable band of unlikely friends on the hunt for a vicious murderer on the loose in London.
Last Thing He Told Me by Laura Dave
A missing husband with a shady, shady past, leaves a cryptic note that implicates the lives of the women he has left behind. These two women find themselves thrown together as they attempt to unravel the truth about the man they thought they knew.



I Know What I Saw by Imran Mahmood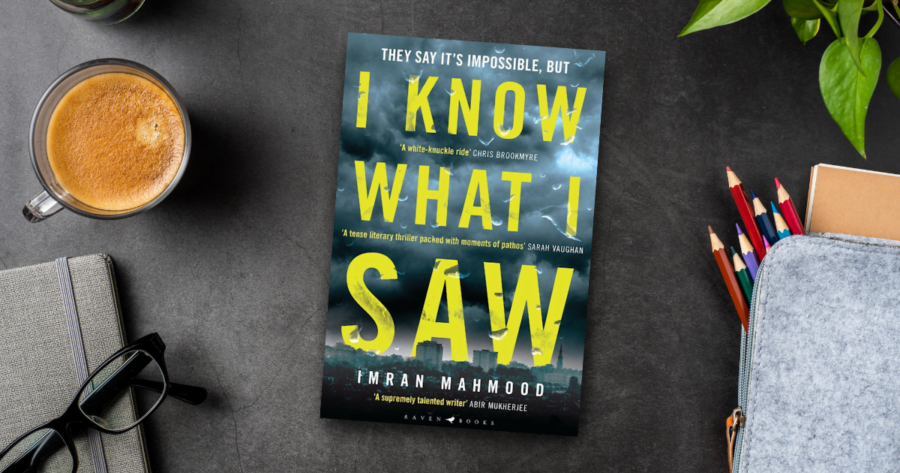 A psychological thriller that will have you questioning everything you read as you itch to find out the brutal truth.
Shooting Martha by David Thewlis



The dead wife who took her secrets to her grave, the grieving husband who hires an actress to resurrect his dead wife. As the role becomes more immersive and consuming, the actress is at risk of resurrecting Martha and her secrets from the grave.
The Pact by Sharon J Bolton
A terrible tale of long plotted revenge, and a woman chasing down what was promised to her. This is a devilish, suspenseful novel that will leave you thinking twice about the friends you make.
Happy Reading!
Related Articles