February's Best New Releases
From Prussia, to Texas, to the Ottoman Empire; from love, to motherhood and autism, we have a brilliant selection of choices for you this February. Make your pick and snuggle up.
Choose one of these amazing books or gift a subscription to someone you love
February's best new releases
Hardback
1836, Prussia. Two young women embark on a dangerous voyage to Australia, fleeing religious persecution.
Love will be found, love will be denied: this is a stunning story of girlhood and friendship, faith and suspicion, and the impossible lengths we go to for the ones we love.
Devotion
Hannah Kent
It is time, I think, to tell my story.
In this moment, as the sun stretches its burnished hands upon the world, I feel myself finally pulling apart with time. Something is coming and I feel surrender approaching. A gentle giving-in.
I am not afraid. Not now. I've seen enough to know that fear scrapes feeling from hearts and I have no desire to scour mine down to bare and trembling muscle. Still, after what has happened, in this moment of honey-light, the air a censer of eucalyptus, I wonder hoe many days remain to me and whether, if I pass out of existence without testament, something will be lost.
I could not remain with her. I think – and the thought lathes a yawning hole of grief within me – that it is over. I think I have already seen her face for the last time. That is what is hard. That is what has brought me up here amongst the trees. And now, one of these days, I will be gone.
LoveMyRead Review
Such a deeply felt, richly told and transporting novel. I really, really loved this one and expect it'll become one of the standout novels of 2022.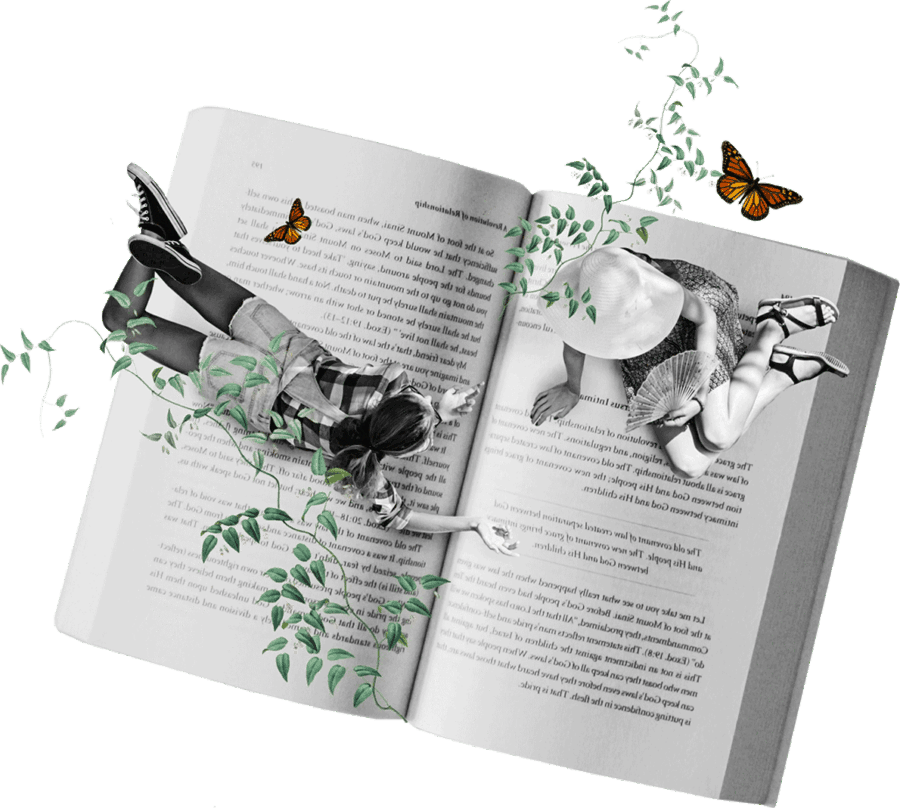 Available from: 17th February 2022
The Leviathan
Rosie Andrews
Hardback
Norfolk, 1643. Thomas returns home from the Civil War, to find his father insensible, and their new servant in prison, facing charges of witchcraft by his sister. Something has awoken in England, and now it will not rest...
The Leviathan
Rosie Andrews
She is awake.
And I must remind myself of how it began.
The end of all things. It was a time of witches, it was a time of saints. A time when rabbits hunted foxes, when children came into the world without their heads, and kings lost theirs on the scaffold. The world was turned upside down, or so some said. Weep, England, weep, the broadsheets cried, and the poets and philosophers, fearing for their own necks, delayed their poems and philosophies, or incarcerated them in Latin and impenetrable Greek, to be exhumed at a more enlightened date.
Now, less than a hundred years after men and magic began to drift apart, we walk a new earth. We have become reasonable, and cleave to our certainties as once we cleaved to our kings. Now, the buried stories are dismissed as old wives' tales, exaggerations, falsehoods. But still they bubble through the cracks, clinging on, refusing to go down into the dark.
They develop strange qualities, words stored for too long. In the dim light of my small study, never bright enough now, I lay them down in honest black ink, but they are past their bloom. The candle wax runs low, but still they come, and my pen moves over the page as if of its own will.
But it was my intention to remember.
LoveMyRead Review
This is a darkly mysterious kind of novel – that begins in reality and moves through to fantasy almost without the reader noticing. Gothic and gorgeous.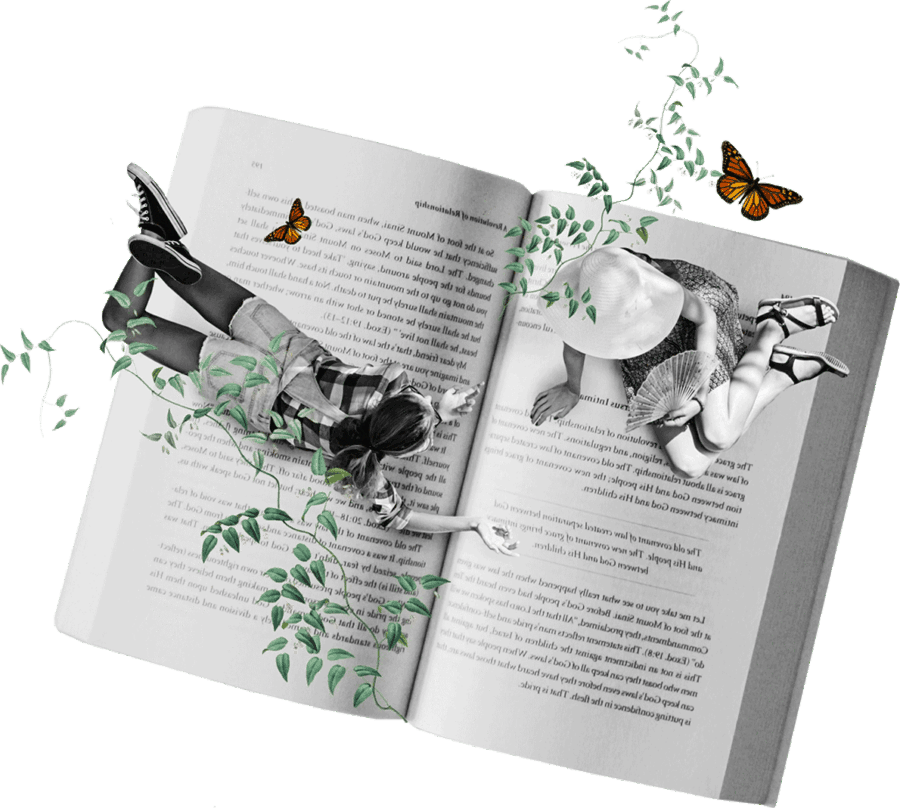 Available from: 17th February 2022
Brown Girls
Daphne Palasi Andreades
Hardback
A lyrical and powerfully observed collective coming-of-age, Brown Girls follows a group of young women of colour navigating their way to adulthood in Queens, New York, armed with joy, yearning and an unquenchable thirst for life.
Brown Girls
Daphne Palasi Andreades
WE LIVE IN THE DREGS OF QUEENS, NEW YORK, WHERE airplanes fly so low that we are certain they will crush us. On our block, a lonely tree grows. Its branches tangle in power lines. Its roots upend side-walks where we ride our bikes before they are stolen. Roots that render the concrete slabs uneven, like a row of crooked teeth. In front yards, not to be confused with actual lawns, grandmothers string laundry lines, hang bedsheets, our brothers' shorts, and our sneakers scrubbed to look brand- new. Take those down! our mothers hiss. This isn't back home. In front yards grow tomatoes that have fought their way through the hard earth.
Our grandmothers refuse canes. Our brothers dress in wifebeaters. We all sit on stoops made of brick. The Italian boys with their shaved heads zoom by on bikes, staring, their laughter harsh as their shiny gold chains. Our grandparents weed their gardens and our brothers smoke their cigarettes and, in time, stronger substances we cannot recognize. Whose scent makes our heads pulse. Our brothers, who ride on bikes, lifting their front wheels high into the air
LoveMyRead Review
I've never read anything quite like this. Lyrical, sharp, funny and astute, the book deserves every accolade it will doubtless receive this year.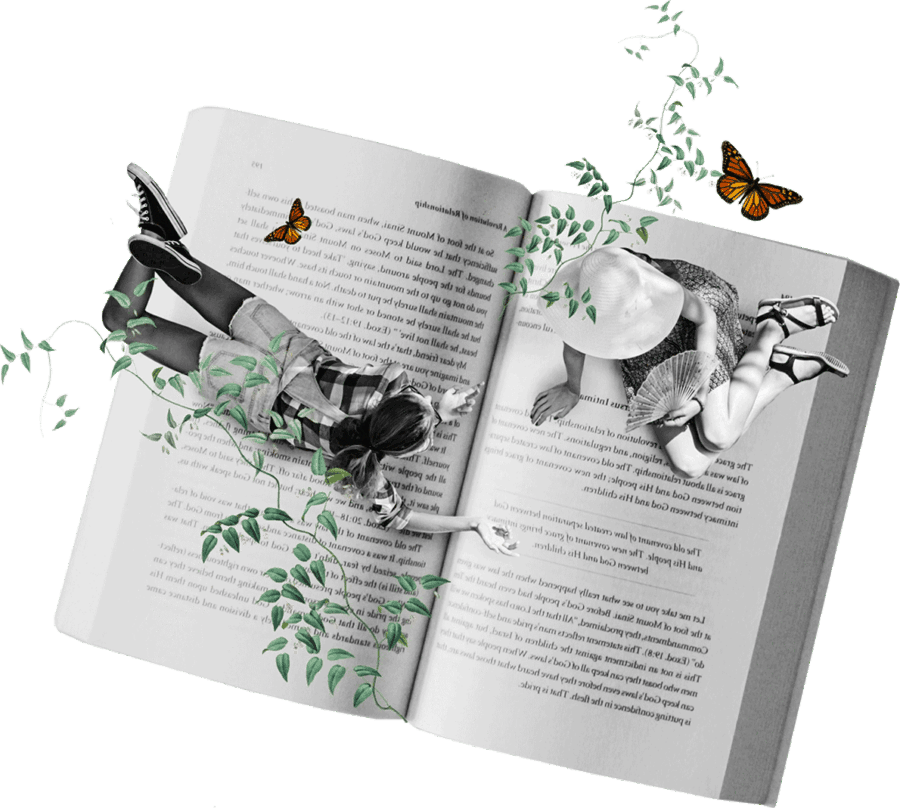 Available from: 17th February 2022
A Very Nice Girl
Imogen Crimp
Hardback
Love, sex, power and desire. Anna meets Max, a financier 14 years her senior. It's going to a passionate and rocky winter.
A Very Nice Girl
Imogen Crimp
Laurie was waiting tables that evening, not behind the bar, so she couldn't slip me something on the house. I was feeling rich, though, and I was thinking about buying myself another when the man sitting next to me turned and started to speak.
I saw you just now – he said. – Singing. That was you, wasn't it?
I nodded.
Yes.
I waited for him to say something else. They always wanted to say something else, the men who spoke to me. Normally something along the lines of how beautiful my singing, or I, was. Or sexy. They were normally split roughly down the middle on whether beautiful or sexy was more appropriate. Or something about how one of the songs I'd sung had brought them right back to a time when they'd done something-or-other or been somewhere-or-other, or else some story I couldn't usually follow about how my voice reminded them of their ex-girlfriend or their estranged first wife or their mother.
This man didn't say anything, though. He nodded too, and went back to studying his drink, sloshing the liquid around, looking into the bottom of his glass. I started to feel annoyed.
What did you think, then? – I asked.
Yeah – he said. – It was good, I guess.
Right.
Honestly?
Not my kind of thing.
Oh.
He fell silent again.
LoveMyRead Review
An honest and tender story about finding love and keeping one's head. Brilliantly observed and very enjoyable indeed.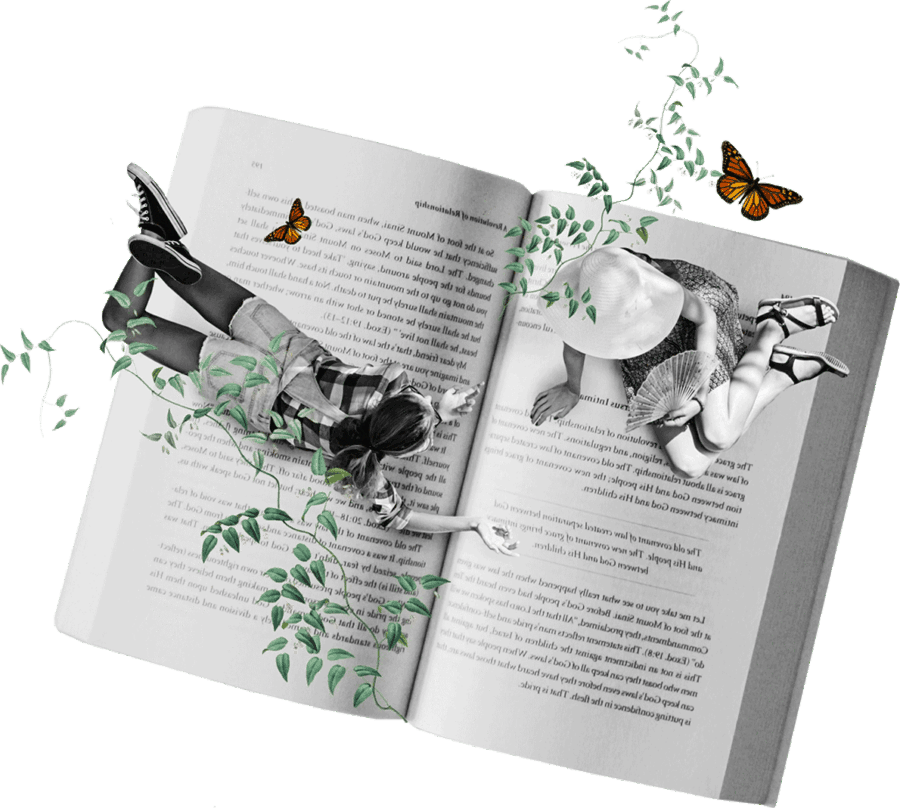 Available from: 17th February 2022
Hardback
DS George Cross is champion of the outsider, the voiceless and the dispossessed. He is also rude, difficult, and awkward with people. But his unfailing logic and dogged pursuit of the truth means his conviction rate is the best on the force.
The Patient
Tim Sullivan
Cross was unlocking his bike in the shelter outside the Major Crime Unit in Bristol when he heard a noise behind him. He turned, expecting to see maybe a stray cat or dog, but instead found a woman crouching in the corner of the racks, eating a sandwich. He'd seen this woman before. She had been sitting in the reception of the MCU for the past three days. On one occasion he'd seen her talking to the desk sergeant. She had seemed quite calm, gently spoken, as if whatever it was she was there for was being dealt with. She was well dressed in a middle-class, fairly affluent way. She didn't seem to be creating a fuss or making a nuisance of herself.
After three days of walking past her Cross had determined to talk to her and find out what the issue was. But she wasn't in reception as he left that day, so he assumed that it had been dealt with. Her presence in the bike shelter obviously contradicted this. She had left the building, yes, but she hadn't left, per se. His previous curiosity was now doubled by her apparent dogged determination not to leave. She was bedraggled, her hair and clothes wet from the incessant rain they'd had that afternoon. 'Wet rain' was how his work partner DS Josie Ottey had once described it. When he'd asked her whether rain was not, by its very nature, always wet, she explained that she meant the kind of rain that fell in large voluminous drops. Drops so large they were almost impossible to avoid, as if there was a giant leaky tap in the sky.
LoveMyRead Review
A thoroughly enjoyable detective thriller and wonderful to see autism handled so deftly in the complex and brilliant character of DS George Cross.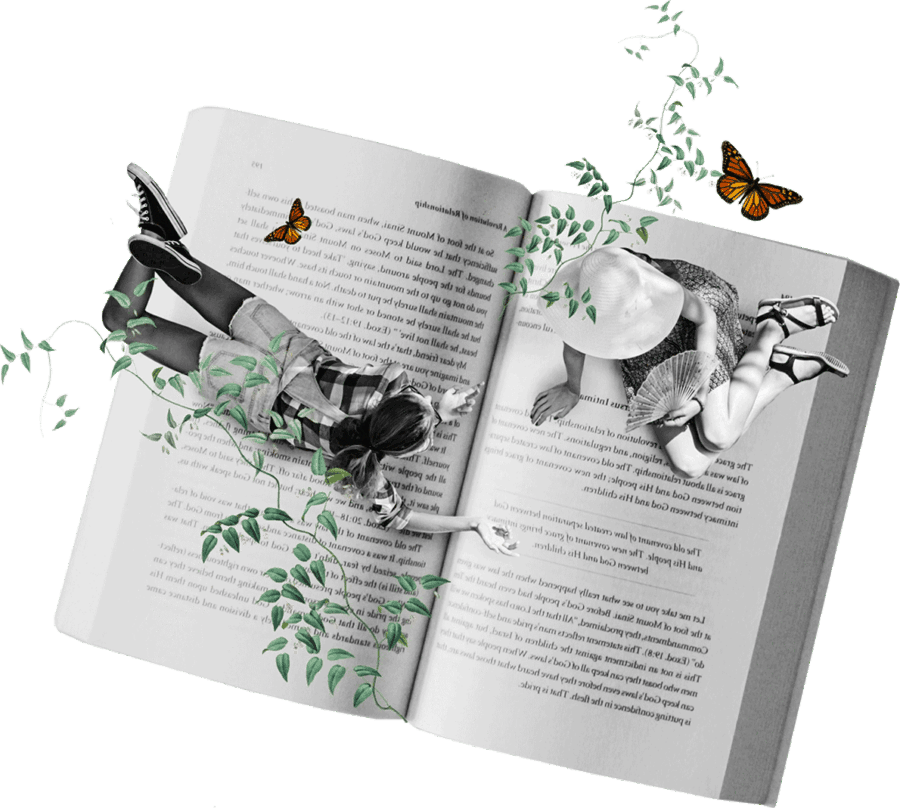 Available from: 17th February 2022
Paperback
I have always known that the women in my family weren't meant to be mothers.
My husband Fox says I'm imagining it, but she's different with me. Something feels very wrong.
Is it her? Or is it me?
Is she the monster? Or am I?
The Push
Ashley Audrain
Your house glows at night like everything inside is on fire. The drapes she chose for the windows look like linen. Expensive linen. The weave is loose enough that I can usually read your mood. I can watch the girl flip her ponytail while she finishes homework. I can watch the little boy toss tennis balls at the twelve- foot ceiling while your wife lunges around the living room in leggings, reversing the day's mess. Toys back in the basket. Pillows back on the couch.
Tonight, though, you've left the drapes open. Maybe to see the snow falling. Maybe so your daughter could look for reindeer. She's long stopped believing, but she will pretend for you. Anything for you.
You've all dressed up. The children are in matching plaid, sitting on the leather ottoman as your wife takes their picture with her phone. The girl is holding the boy's hand. You're fiddling with the record player at the back of the room and your wife is speaking to you, but you hold up a finger – you've almost got it. The girl jumps up and your wife, she sweeps up the boy, and they spin. You lift a drink, Scotch, and sip it once, twice, and slink from the record like it's a sleeping baby. That's how you always start to dance. You take him. He throws his head back. You tip him upside down. Your daughter reaches up for Daddy's kiss and your wife holds your drink for you. She sways over 2 to the tree and adjusts a string of lights that isn't sitting quite right. And then you all stop and lean toward one another and shout something in unison, some word, perfectly timed, and then you all move again – this is a song you know well. Your wife slips out of the room and her son's face follows robotically. I remember that feeling. Of being the needed one.
LoveMyRead Review
Touted as 'an addictive, gripping and compulsive read asking what happens when women are not believed - and challenging everything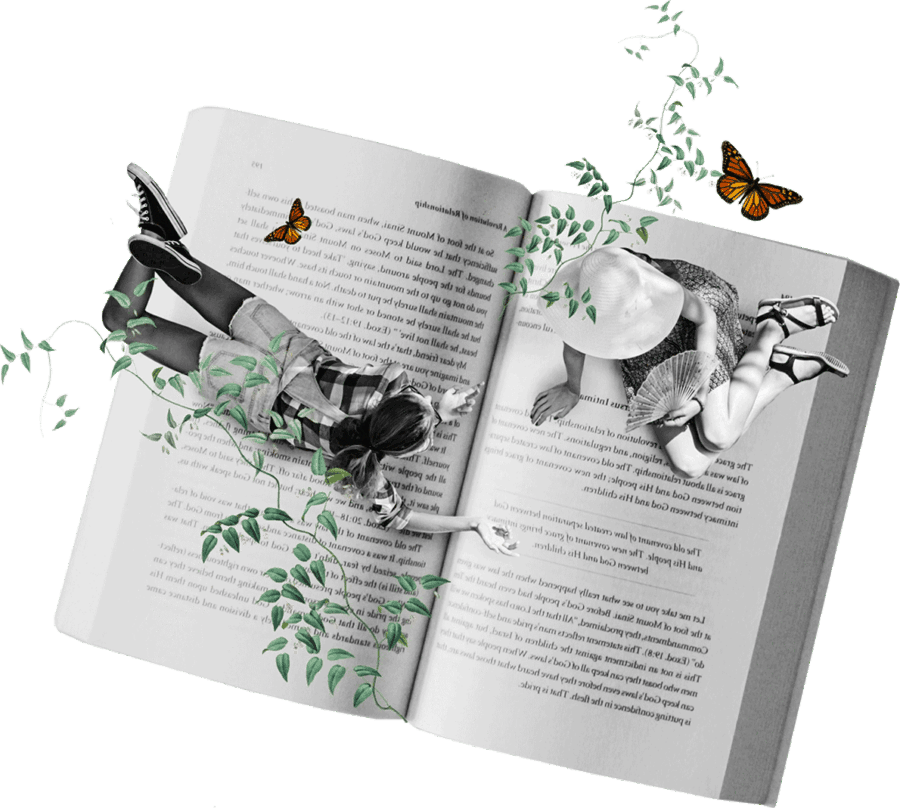 Available from: 17th February 2022
The Silence of Scheherazade
Defne Suman
Paperback
September 1905. At the heart of the Ottoman Empire, in the ancient city of Smyrna, Scheherazade is born to an opium-dazed mother.
At the very same moment, an Indian spy sails into the golden-hued, sycamore-scented city with a secret mission from the British Empire. When he leaves, 17 years later, it will be to the smell of kerosene and smoke as the city, and its people, are engulfed in flames.
The Silence of Scheherazade
Defne Suman
My birth, on a sweet, orange-tinted evening, coincided with the arrival of Avinash Pillai in Smyrna.
According to the European calendar, it was the year 1905. The month was September.
When the passenger ship carrying the Indian spy approached the port, I had not yet been born, but through the opening in my mother's womb a slender beam of light had begun to seep into the dark pool where I had lived for months. She couldn't get up and walk. Not because of the weight of me, but because of the opium she was inhaling from the pipe wedged between her middle and ring fingers. She'd turned her face to the window and was watching the curtains flying drunkenly in the arms of the wind.
The previous year – or was it two years ago? – she'd danced a waltz with one of the engineers from the Aydin Railway at a midsummer party held at the Bournabat Club. The man had whirled her around on the polished-wood floors much like those curtains were flying around just then. What was the man's name? She remembered his high British cheekbones, the house he lived in at the northern end of the quay and the soulless skill of his steps, but somehow she couldn't recall his name. Mr…? Mr Somebody. What? A strange name. Not ordinary. She raised her head and took another puff of the pipe between her two fingers. Purple rings wavered in front of her dark eyes. Mr Somebody slid away, across the polished-wood floor.
LoveMyRead's Review
I adored this rich tapestry of people and place: this is a delightful, transporting and vividly evocative book and its author is a master storyteller.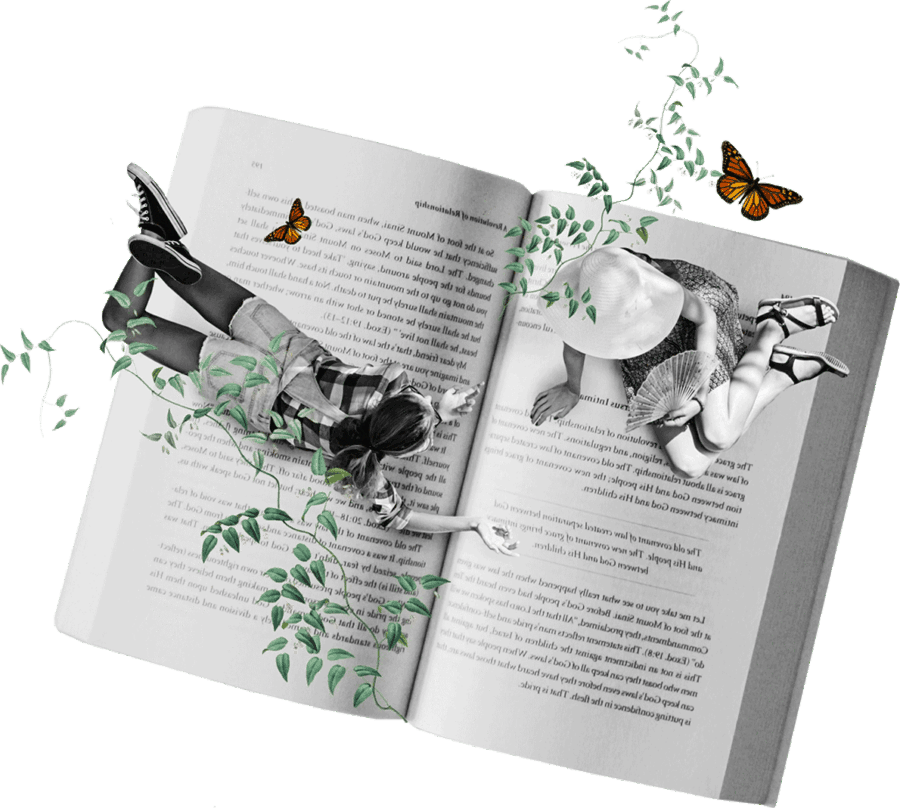 Available from: 17th February 2022
The Four Winds
Kristin Hannah
Paperback
Texas, 1934. Elsa Martinelli had finally found the life she'd yearned for. A family, a home and a livelihood on a farm on the Great Plains. But when drought threatens all she and her community hold dear, Elsa's world is shattered to the winds.
The Four Winds
Kristin Hannah
Elsa Wolcott had spent years in enforced solitude, reading fictional adventures and imagining other lives. In her lonely bedroom, surrounded by the novels that had become her friends, she sometimes dared to dream on an adventure of her own, but not often. Her family repeatedly told her that it was the illness she'd survived in childhood that had transformed her life and left it fragile and solitary, and on good days, she believed it.
On bad days, like today, she knew that she had always been an outsider in her own family. They had sensed the lack in her early on, seen that she didn't fit in.
There was a pain that came with constant disapproval; a sense of having lost something unnamed, unknown. Else had survived it by being quiet, by not demanding attention, by accepting that she was loved, but unliked. The hurt had become so commonplace, she rarely noticed it. She knew it had nothing to do with the illness to which her rejection was usually ascribed.
But now, as she sat in the parlor, in her favorite chair, she closed the book in her lap and thought about it. The Age of Innocence had awakened something in her, reminded her keenly of the passage of time.
Tomorrow was her birthday.
LoveMyRead Review
So deftly told, I felt like I could feel the dust in my eyes and throat as I read. Beautifully told and completely haunting.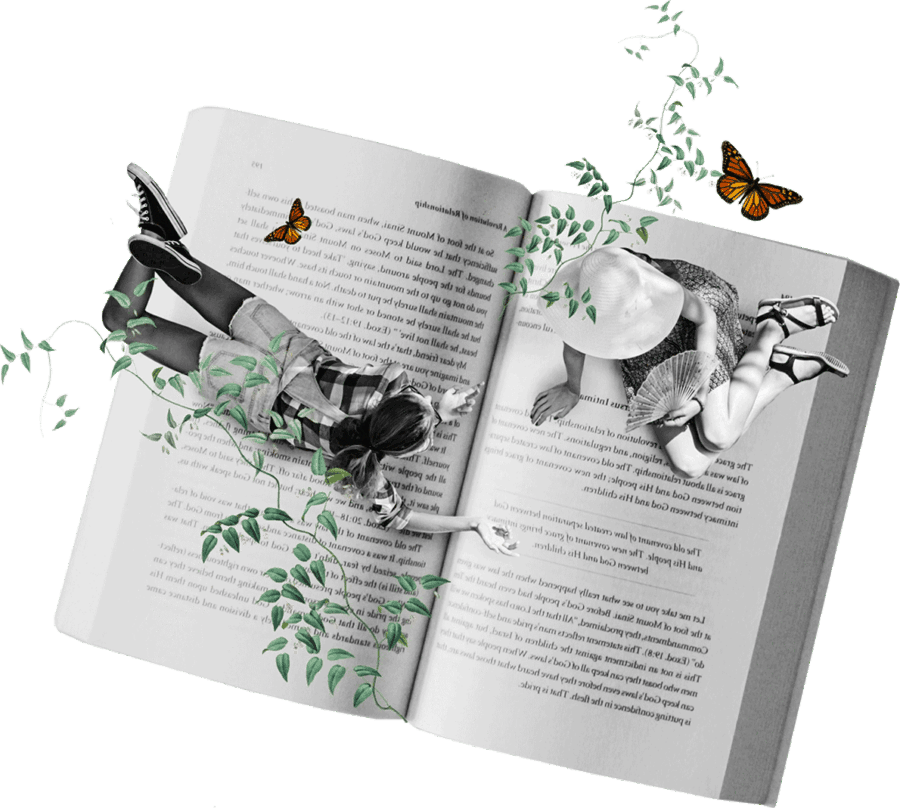 Available from: 17th February 2022