January's Picks
For Children
Ned and the Great Garden Hamster Race: a story about kindness
Kim Hillyard
A fantastic, engaging picture book with fun illustrations and a great story.
Ned is set on winning the Great Garden Hamster Race but will he stop along the way to help friends in need...An adorable new story from Kim Hillyard, this positive picture book reminds children of the importance of being kind.


LoveMyRead Review
There's an African proverb which says - 'if you want to go fast, go alone, if you want to go far, go together.' Ned is a hamster determined to win the Great Garden Hamster Race and he won't let anything stand in his way. But sometimes the best journeys like the best races are about travelling with others in hope and kindness rather than winning alone. A perfect book to see in the new year.
Available from: 14th January 2021
Leo and the Octopus
Isabelle Marinov & Chris Nixon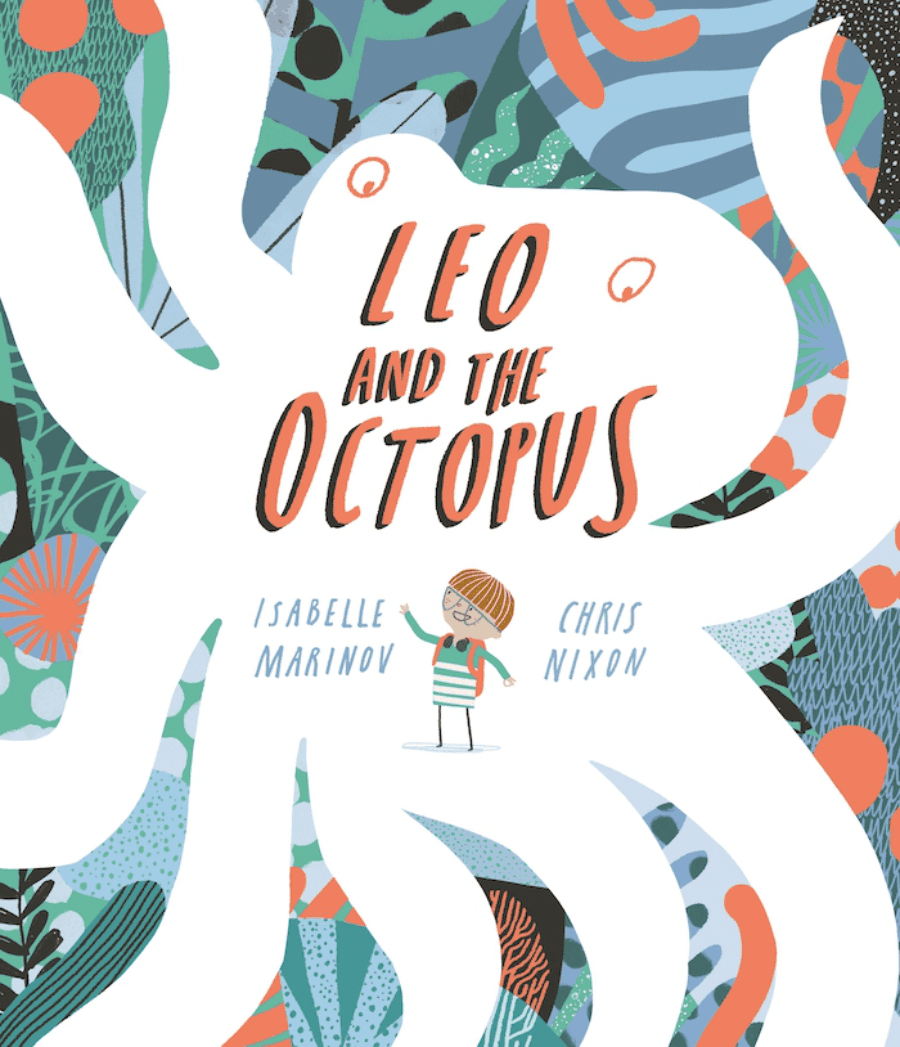 A beautifully illustrated thoughtful story.
The world was too bright for Leo. And too loud."I must be living on the wrong planet," Leo thought. Leo struggles to make sense of the world. He doesn't understand the other children in his class, and they don't seem to understand him. But then one day, Leo meets Maya. Maya is an octopus, and the more Leo learns about her, the more he thinks that perhaps he isn't alone in this world, after all.
LoveMyRead Review
Making friends with Maya the octopus helps Leo to make more sense of his own world. A gentle story with broad appeal.

Available from: 7th January 2021
Freddy vs School
Neill Cameron
A hilarious first novel from Neill Cameron, creator of the Mega Robo Bros series and How to Make Awesome Comics.

POW! PEW! FWOOOSH!
Meet Freddy – the most super-amazing superhero robot EVER.
His unbelievably Amazing Robotic Abilities are mind-blowingly cool.
But it turns out that teachers get really angry when you use your rocket boosters in class. Freddy's super awesome – but he's also in BIG TROUBLE. Can he stay true to himself, stay in school AND save his friends from disaster?

Fizzing with hilarity and empathy, and sublimely dynamic, the chronicles celebrate unity, uniqueness and diversity.


LoveMyRead Review
Freddy has the same routine as most kids - lives with his parents, goes to school. The difference is .. Freddy is a robot, loaded with super powers. Of course he's not allowed to use those super powers in school. But when there are wrongs to be righted and fun to be had … how can he resist the temptation!? This is a funny, inventive book that bounces with joy.

Available from: 7th January 2021
Amari and the Night Brothers
BB Alston
The first in an epic, middle grade supernatural adventure series, soon to be a major movie starring Marsai Martin.

Amari Peters knows three things. Her big brother Quinton has gone missing. No one will talk about it.
His mysterious job holds the secret …
So when Amari gets an invitation to the Bureau of Supernatural Affairs, she's certain this is her chance to find Quinton. But first she has to get her head around the new world of the Bureau, where mermaids, aliens and magicians are real, and her roommate is a weredragon.

Amari must compete against kids who've known about the supernatural world their whole lives, and when each trainee is awarded a special supernatural talent, Amari is given an illegal talent – one that the Bureau views as dangerous.
With an evil magician threatening the whole supernatural world, and her own classmates thinking she is the enemy, Amari has never felt more alone. But if she doesn't pass the three tryouts, she may never find out what happened to Quinton


LoveMyRead Review
Amari and the Night Brothers is something a bit special. Amari's big brother has gone missing and no one will tell her why. Then she's invited to work for the Bureau of Supernatural Affairs - a highly secret organisation that deals with all kinds of creatures Amaria thought existed only in stories - Mermaids, werewolves, aliens. This is her chance to find her brother but only if she can make the grade as a agent of the Bureau. The story is enchanting, thrilling, and moving and I defy anyone not to root for Amari. An absolute belter of a book.
Available from: 21st January 2021