June's Picks For Children
Malorie, Frank and the LoveMyRead team have chosen the best new releases in each age category to unleash the imagination of your child.
Gift the book to a child you love or choose for your own child
May's best new children's books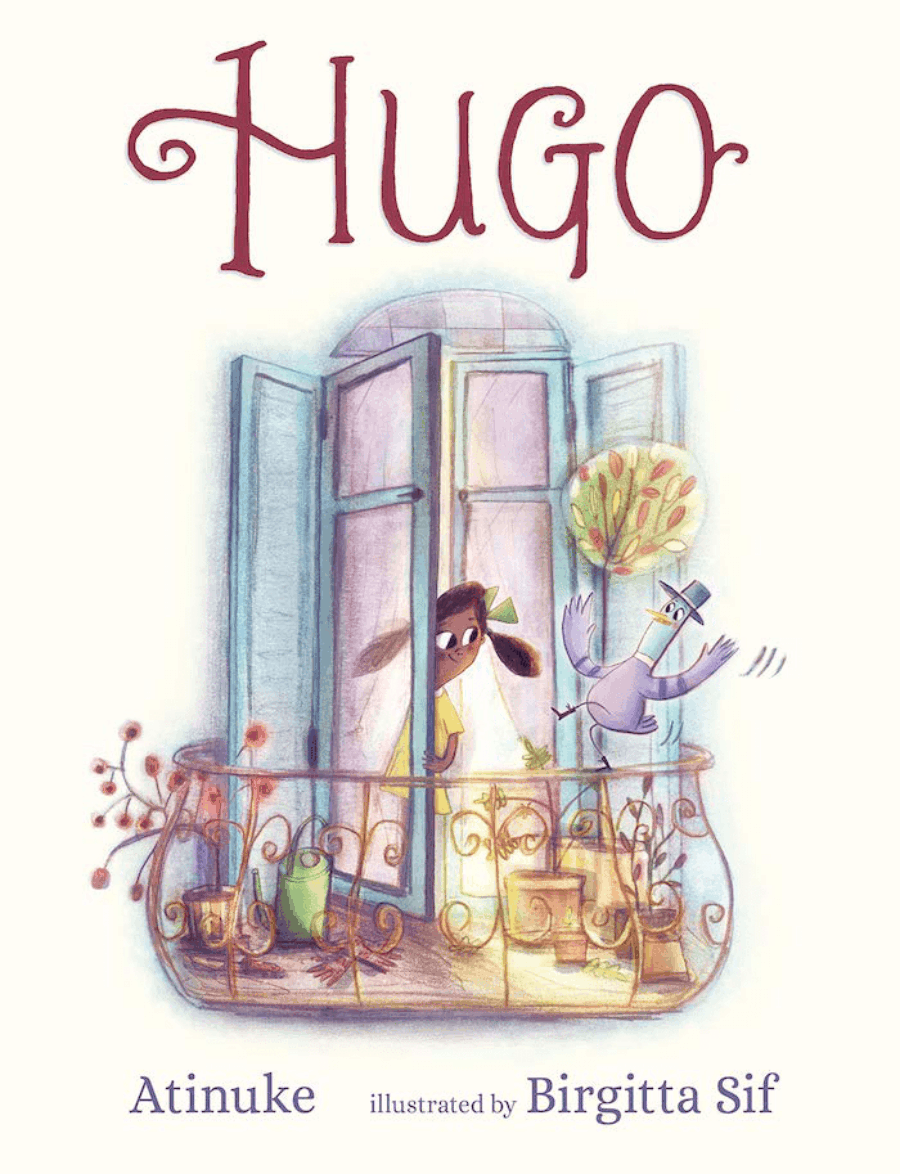 Hugo the pigeon has an important job. He looks after the park and everyone who lives there. Everyone except for the Somebody
whose curtains are never open. But one day, Hugo is so busy doing his showing-off dance that he doesn't see the dog approaching
... and Somebody has to fly to the rescue!
LoveMyRead Review
A charming story about community and the value of friendship, beautifully brought to life by Birgitta Sif's energetic illustrations.
Available from: 3rd June 2021
Mooncat and Me
Lydia Corry
With colourful pages thronging with modern city life, Mooncat and Me tells the story of Pearl as she overcomes the anxiety of moving house and starting a new school, with the help of a giant white cat.
We can all empathise with Pearl's fear that 'I won't know anyone, and no one will know me' but as we watch her grow in confidence, we will learn that with a bit of imagination and determination, there's nothing we can't do.
LoveMyRead Review
The gorgeous, brightly coloured illustrations are full of busy people filling pavements and buses and cars, or seen through the windows of their homes, leading their different lives. Mooncat's own calm and reassuring presence encourages Pearl to explore the vibrant city with her mother, and to face school, where she soon finds there are friends to be made.
Available from: 24th June 2021
Aldrin Adams and the cheese nightmares
Paul Howard
Aldrin Adams Discovers that he has the world'smost unusual and secret SUPER-POWER: By eating very stinky cheese before bedtime, Aldrin can enter people's dreams and nightmares, and help them with their problems.
The trouble is, Aldrin has problems of his own. Dad's not been himself since Mum died, their cheese shop (C'est Cheese!) is under threat of closure, and Aldrin's struggling at school. But things go from bad to worse when Aldrin realises something - or someone is trying to steal his cheesy super power for their own evil plan for world domination!
And this time, Aldrin might need more than the stinkiest of Bries to save the day!
LoveMyRead Review
Great book full of mystery, action, adventure and lots of fun and humour.
Available from: 24th June 2021
The Children of Quicksand
Efua Traoré
Simi is sent to stay with her long-lost grandmother in a remote Nigerian village. There's no TV, internet or phone. Not a single human sound can be heard at night, just the noise of birds and animals in the dark forest.
Her grandmother makes herbal medicines for the villagers, but she won't talk to Simi about their family's past. Something bad must have happened, but what? To find out, Simi goes exploring. Caught in the sinking red quicksand of a forbidden lake, her extraordinary journey begins ...
LoveMyRead Review
A joy of a book. Rich, warm, powerful storytelling!
Available from: 3rd June 2021