March's Best Releases
In March we are joined by award-winning author and broadcaster Elizabeth Day to celebrate the publication of her new book, Friendaholic. Grab your copy of her incredible book about friendship or any of the other titles in this incredible line-up.
Choose one of these incredible books or gift a subscription to someone you love
Fire Rush
Jacqueline Crooks
Hardback
Yamaye lives for the weekend, when she can go raving with her friends at The Crypt, an underground club in the industrial town on the outskirts of London where she was born and raised. A young woman unsure of her future, the sound is her guide - a chance to discover who she really is in the rhythms of those smoke-filled nights. In the dance-hall darkness, dub is the music of her soul, her friendships, her ancestry. But everything changes when she meets Moose, the man she falls deeply in love with, and who offers her the chance of freedom and escape. When their relationship is brutally cut short, Yamaye goes on a dramatic journey of transformation that takes her first to Bristol - where she is caught up in a criminal gang and the police riots sweeping the country - and then to Jamaica, where past and present collide with explosive consequences.
LoveMyRead Review
This must-read debut captures the vibrant and turbulent history of Black British women in the 1970s and 80s. It is brutally sensory and heartfelt.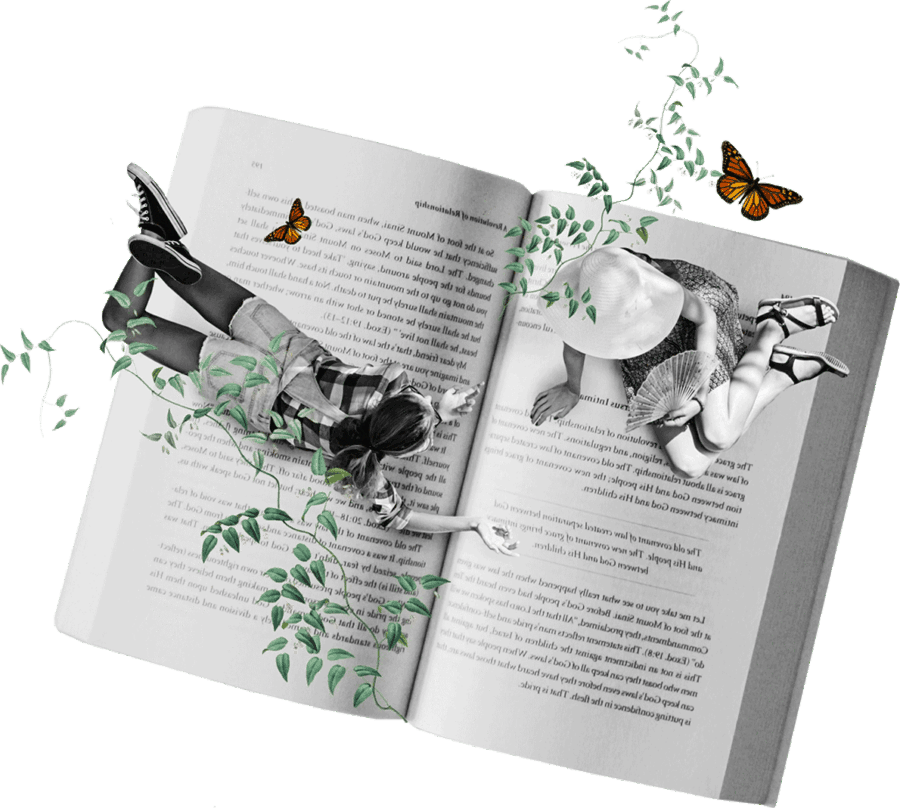 Available from: 2nd March 2023
Common Decency
Susannah Dickey
Hardback
In an apartment building in Belfast, two women wrestle with the sorrows and spectres of love and loss. Since her mother's death, Lily has withdrawn from the world, trapped between grief and anger. She has to break out of this damaging cycle - but how? Upstairs, Siobhan is consumed by her affair with a married man. Her days revolve around his sporadic texts and rare visits. She barely notices the strange girl who lives below and dawdles in the foyer. But Lily is keeping a close eye on her neighbour, whose life seems so much better and more fulfilling than her own. When resentment evolves into something darker and more urgent, she decides to teach Siobhan a lesson...
Elizabeth Day Review
Dickey is a young Northern Irish author of enormous talent and a writer who really cares about language. I see big literary awards in her future. This novel, about entwining lives in Belfast, is poetic, dark and mordantly funny. Her debut, Tennis Lessons, is also great.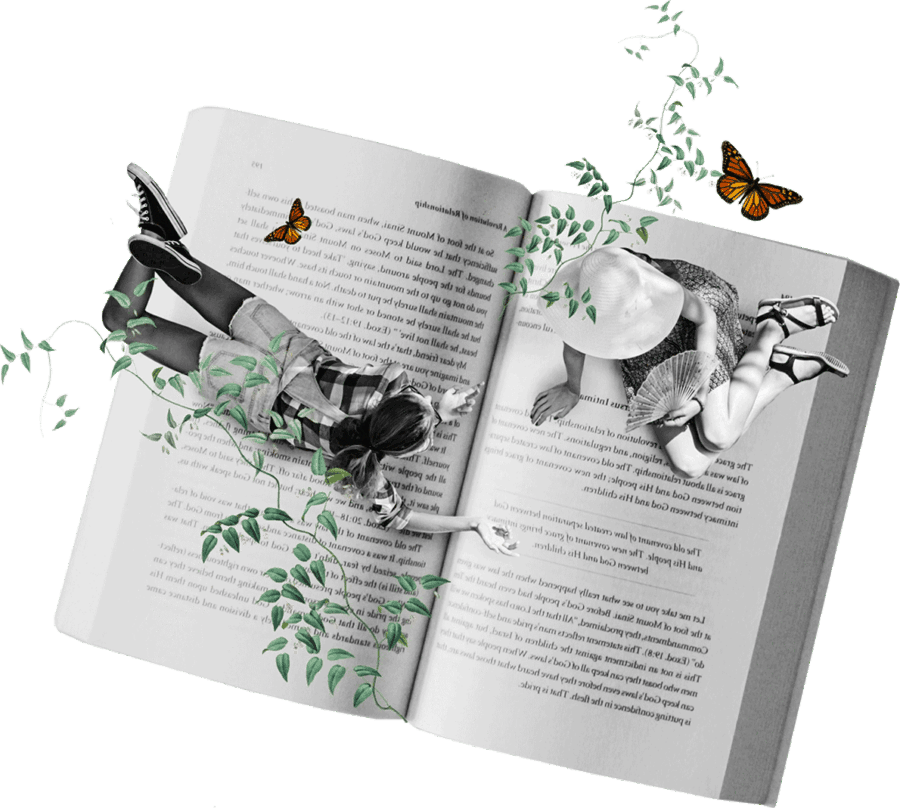 Available from: 21st July 2022
Old Babes In The Wood
Margaret Atwood
Hardback

A dazzling collection of fifteen stories from Margaret Atwood. These stories explore the full warp and weft of experience, from two best friends disagreeing about their shared past, to the right way to stop someone from choking; from a daughter determining if her mother really is a witch, to what to do with inherited relics such as World War II parade swords. They feature beloved cats, a confused snail, Martha Gellhorn, George Orwell, philosopher-astronomer-mathematician Hypatia of Alexandria, a cabal of elderly female academics, and an alien tasked with retelling human fairy tales. At the heart of the collection is a stunning sequence that follows a married couple as they travel the road together, the moments big and small that make up a long life of love - and what comes after.
LoveMyRead Review
In this collection of short stories by Margaret Atwood we find futurism, the macabre, family dynamics and so much more. It is brimming with creativity and humanism and makes for a delightful and devastating read.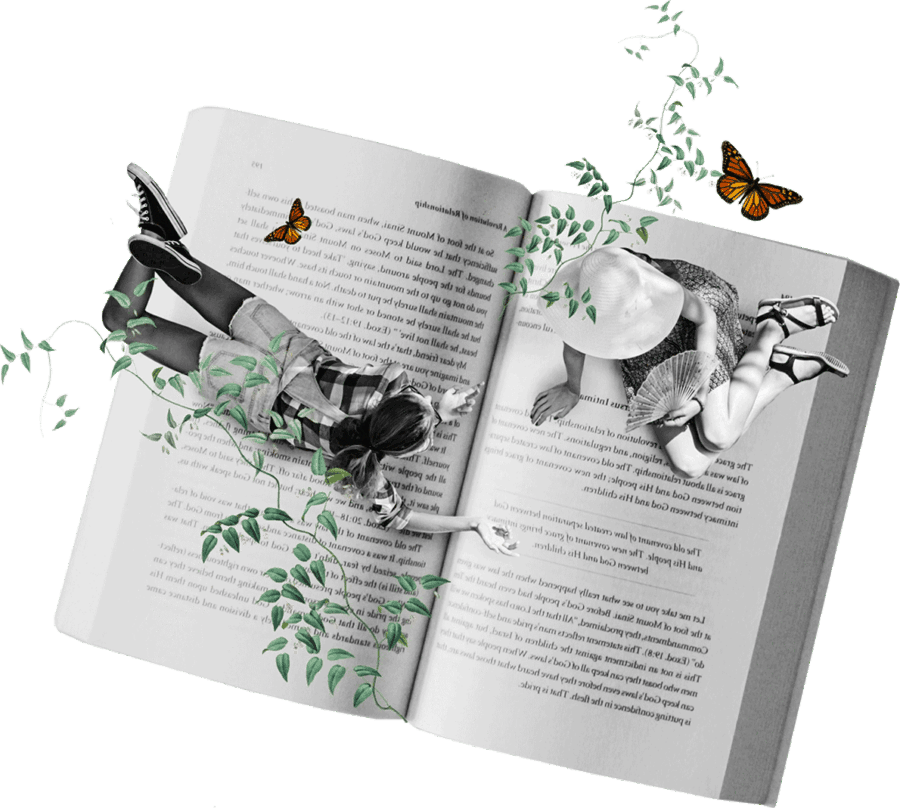 Available from: 7th March 2023
Nothing Special
Nicole Flattery
Hardback
In the late 1960s, Pop artist Andy Warhol set out to make an unconventional novel by following a cast of his most famous characters around New York, recording their conversations with his tape recorder. The twenty-four one-hour tapes were transcribed by four women: The Velvet Underground's drummer Maureen Tucker, a Barnard student Susan Pile, and two young women. In Nothing Special, Nicole Flattery imagines the lives of those high school students: precocious and wise beyond their years but still only teenagers, living with their mothers but working all day in the surreal and increasingly dangerous world of Andy Warhol's Factory, and learning to shape and reshape their identities as they navigate between their low-paid, grueling jobs and their lives at home, in a time of social change for girls and women in America. This blistering, mordantly funny debut interrogates the nature of fantasy and reality, voyeurism and language, and celebrity and the construction of identity. Within the framework of Andy Warhol's surreal world, Flattery asks us to consider at what point does the creation, and consumption, of our public selves turn us into something we don't recognise?
LoveMyRead Review
This novel by Nicole Flattery interrogates the glamour and artistic fervour of the late 1960s through the eyes of a group of young women trying to find their place.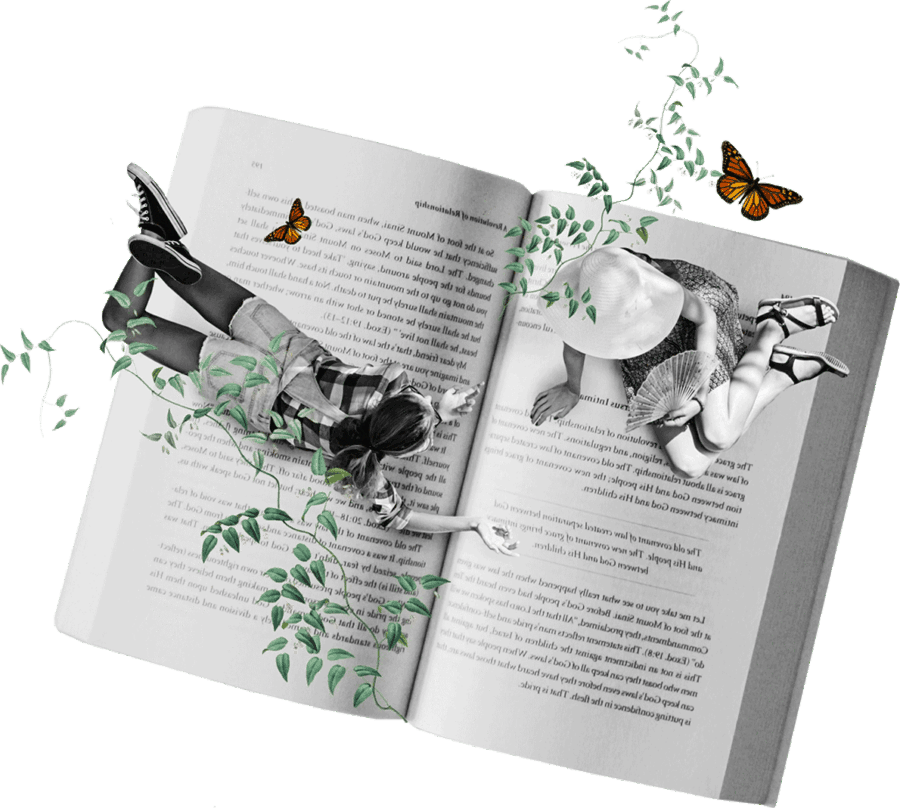 Available from: 2nd March 2023
Paperback
In ten dazzling stories, Saba Sams dives into the world of girlhood and immerses us in its contradictions and complexities: growing up too quickly, yet not quickly enough; taking possession of what one can, while being taken possession of; succumbing to societal pressure but also orchestrating that pressure. These young women are feral yet attentive, fierce yet vulnerable, exploited yet exploitative.

Threading between clubs at closing time, pub toilets, drenched music festivals and beach holidays, these unforgettable short stories deftly chart the treacherous terrain of growing up - of intense friendships, of ambivalent mothers, of uneasily blended families, and of learning to truly live in your own body. With striking wit, originality and tenderness, Send Nudes celebrates the small victories in a world that tries to claim each young woman as its own.
Elizabeth Day Review
Sams recently won the BBC National Short Story Award (confession: I was chair of the judges). She is a fresh, startling new voice in short contemporary fiction. I love her writing for its clarity of observation and the way she conveys total surety of character. The BBC competition is judged blind, which means we don't know who wrote the stories when we're reading. I was convinced Sam's entry, Blue 4 Eva (which appears in this collection) was written by a far older and more established author because it was just so good.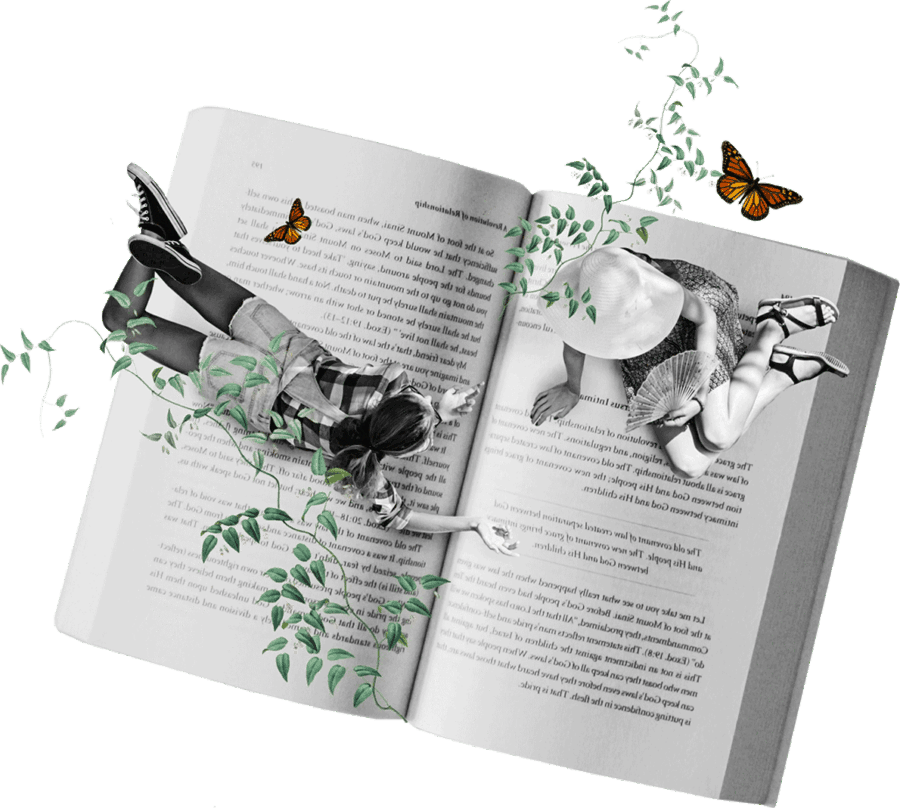 Available from: 19th January 2023
In A New York Minute
Kate Spencer
Paperback
Franny Doyle is having the worst day. She's been sacked, the subway doors ripped her favorite dress to ruins, and now she's flashed her unmentionables to half of lower Manhattan. On the plus side, a dashing stranger came to her rescue with his (Gucci!) suit jacket. On the down side, he can't get away from her fast enough.

Worse yet? Someone posted their (entirely not) meet-cute online. Suddenly Franny and her rescuer, Hayes Montgomery, are the newest social media sensation, and all of New York is shipping #SubwayQTs.

Only Franny and Hayes couldn't be a more disastrous match. She's talkative, and creative. He's serious, shy, and all about numbers. Yet somehow, Hayes and Franny keep running into each other. It seems fate isn't done with the subway sweethearts just yet...
LoveMyRead Review
This book is heart warming and hilarious, a perfect pick up for the end of winter and ideal for fans of Beth O'Leary.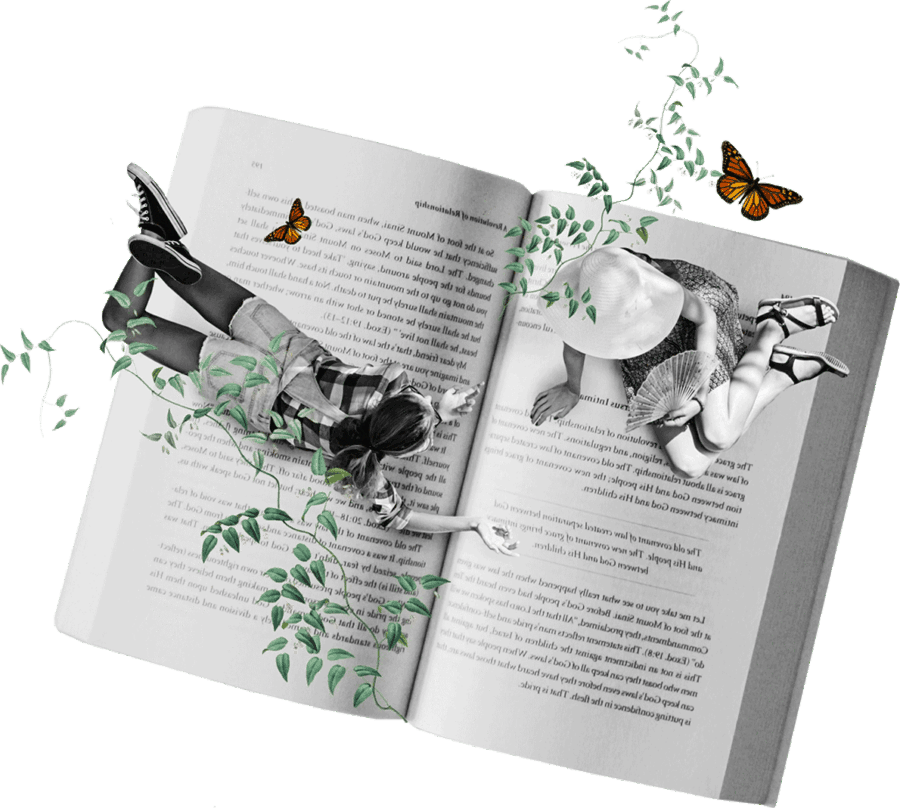 Available from: 2nd March 2023
I'm Sorry You Feel That Way
Rebecca Wait
Paperback
For Alice and Hanna, saint and sinner, growing up is a trial. There is their mother, who takes a divide-and-conquer approach to child-rearing, and their father, who takes an absent one. There is also their older brother Michael, whose disapproval is a force to be reckoned with. There is the catastrophe that is never spoken of, but which has shaped everything...

As adults, Alice and Hanna must deal with disappointments in work and in love as well as increasingly complicated family tensions, and lives that look dismayingly dissimilar to what they'd intended. They must look for a way to repair their own fractured relationship, and they must finally choose their own approach to their dominant mother: submit or burn the house down. And they must decide at last whether life is really anything more than (as Hanna would have it) a tragedy with a few hilarious moments.
LoveMyRead Review
I'm Sorry You Feel That Way is a unflinching and funny novel about a dysfuntional family. The novel reflects on mental illness, fractured relationships and the tender bonds between family members.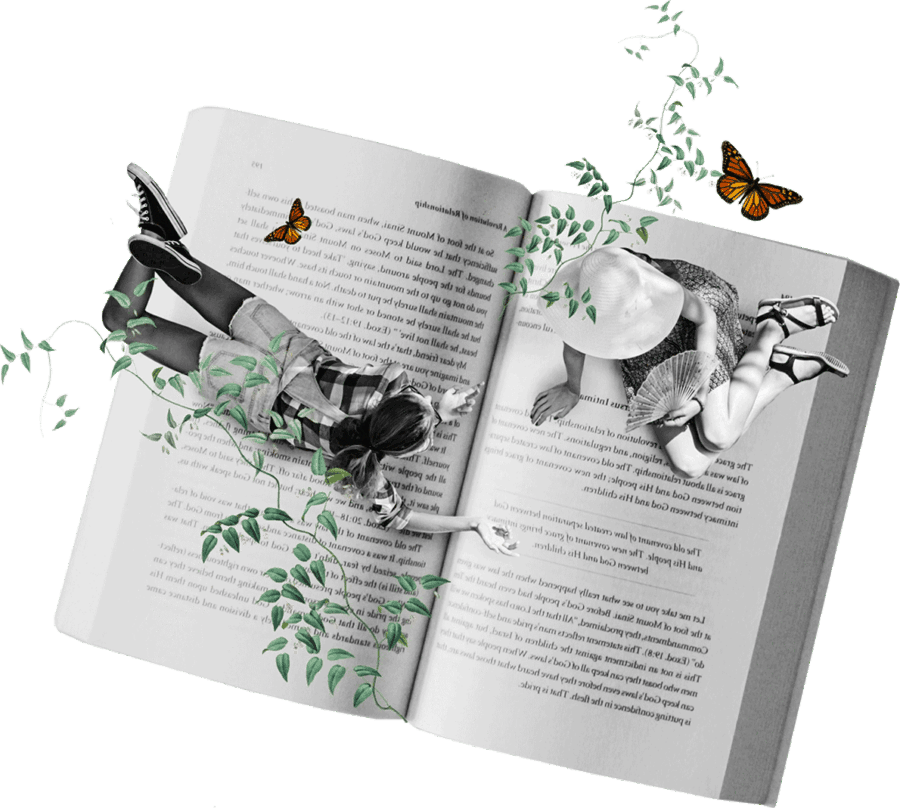 Available from: 2nd March 2023
Friendaholic
Elizabeth Day
Hardback
Friendaholic: Confessions of a Friendship Addict tells the story of one woman's journey to understand why she's addicted to friendship.

Growing up, Elizabeth wanted to make everyone like her. Lacking friends at school, she grew up to believe that quantity equalled quality. Having lots of friends meant you were loved, popular and safe. She was determined to become a Good Friend. And, in many ways, she did. But in adulthood she slowly realised that it was often to the detriment of her own boundaries and mental health.

Then, when a global pandemic hit in 2020, she was one of thousands of people forced to reassess what friendship really meant to them - with the crisis came a dawning realisation: her truest friends were not the ones she had been spending most time with. Why was this? Could she rebalance it? Was there such thing as...too many friends? And was she the friend she thought she was?
LoveMyRead Review
Friendship is a key facet to all of our lives, in Elizabeth Day's new book she delves into why friendship is so important to us and how we evolve around it.
Available from: 30th March 2023
Rogues
Patrick Radden Keefe
Hardback
Twelve enthralling stories of skulduggery and intrigue by one of the most decorated journalists of our time.

Patrick Radden Keefe's work has been recognised by prizes ranging from the National Magazine Award and the National Book Critics Circle Award in the US to the Orwell Prize and the Baillie Gifford in the UK, for his meticulously reported, hypnotically engaging work on the many ways people behave badly. Rogues brings together a dozen of his most celebrated articles from the New Yorker. As Keefe observes in his preface: 'They reflect on some of my abiding preoccupations: crime and corruption, secrets and lies, the permeable membrane separating licit and illicit worlds, the bonds of family, the power of denial.'

Keefe explores the intricacies of forging $150,000 vintage wines; examines whether a whistleblower who dared to expose money laundering at a Swiss bank is a hero or a fabulist; spends time in Vietnam with Anthony Bourdain; chronicles the quest to bring down a cheerful international black-market arms merchant; and profiles a passionate death-penalty attorney who represents the 'worst of the worst', among other bravura works of literary journalism.
Elizabeth Day Review
Radden Keefe is one of the best non-fiction writers out there. His earlier books, Say Nothing (about the Northern Ireland conflict) and Empire of Pain (about the Sackler family and the oxycontin epidemic) are brilliant and well worth a read. This collection brings together some of his New Yorker journalism and is a riveting chronicle of his encounters with con artists, gangsters and wine forgers.
Available from: 7th July 2022
Bless the Daughter Raised by a Voice in Her Head
Warsan Shire
Hardback
The debut collection from the voice of a generation – Beyoncé-annointed poet Warsan Shire.

Poems of migration, womanhood, trauma and resilience from the award-winning Somali British poet Warsan Shire, celebrated collaborator on Beyoncé's Lemonade and Black Is King.

With her first full-length poetry collection, Warsan Shire introduces us to a girl who, in the absence of a nurturing guide, makes her own stumbling way toward womanhood. Drawing from her own life and the lives of loved ones, as well as pop culture and news headlines, Shire finds vivid, unique details in the experiences of refugees and immigrants, mothers and daughters, Black women and teenage girls. These are noisy lives, full of music and weeping and surahs. These are fragrant lives, full of blood and perfume and jasmine. These are polychrome lives, full of moonlight and turmeric and kohl.
Elizabeth Day Review
The poet Warsan Shire was sampled by Beyonce in her Lemonade album. Her work speaks powerfully to the female experience and what it is to be dislocated - from home, from country and from one's own body. She's also just an incredible person - I did a How To Fail episode with her and was struck by the depth and originality of her thought.
Available from: 10th March 2022
Enchantment
Katherine May
Hardback
Our sense of enchantment is not only sparked by grand things. The awe-inspiring, the numinous, is all around us, all the time. It is transformed by our deliberate attention. The magic is of our own conjuring.

Feeling bone-tired, anxious and overwhelmed by the rolling news cycle and the pandemic age, Katherine May seeks to unravel the threads of a life wound too tightly. Could there be another way to live - one that feels more meaningful, more grounded in the places beneath our feet? One that would allow us to feel more connected, more rested and at ease, even as seismic changes unfold on the planet?

Craving a different path, May explores the restorative properties of the natural world and begins to rekindle her sense of wonder. It is a journey that takes her from sacred wells to wild moors, from cradling seas to starfalls. Through deliberate attention and ritual, she finds nourishment and a more hopeful relationship to the world around her. Enchantment is an invitation to each of us to experience life in all its sensual complexity and to find the beauty waiting for us there.
LoveMyRead Review
Katherine May's newest book has all of the gentle wonder and hope that makes her writing memorable and deeply resonant for so many people. This inspiring new book encourages us to reignite magic in our lives.
Available from: 9th March 2023