October's Picks
For Children
Today I'm Strong
Nadiya Hussain & Ella Bailey
A touching story about finding your inner strength, written by Great British Bake Off sensation, Nadiya Hussain, beautifully illustrated by Ella Bailey.
"I love to go to school. Well, most days I do.
There are some days when what I really want
is to stay at home with you."


LoveMyRead Review
Such a poignant, heartfelt story about finding your inner strength and the courage to not just use it but to embrace it.



PUBLISH DATE: 15th October 2020
Gustavo and the Shy Ghost
Flavia Z. Drago
Gustavo is a ghost. He is good at doing all sorts of paranormal things, like walking through walls, making objects fly and glowing in the dark. And he loves playing beautiful music on his violin. However, Gustavo also has a problem. He is SHY. Which means some things are harder for him to do, like getting in a line to buy eye-scream or talking to the other monsters. But Gustavo longs to be a part of something, he longs to be seen and, more than anything, he wants to make a friend. So, plucking up all his courage, he sends a very special letter: "Dear Monsters, I would like to invite you to my violin concert at the Day of the Dead party…"
LoveMyRead Review
A great story about making friends by being yourself and the illustrations are a constant visual delight.
PUBLISH DATE: 1st October 2020
Malice in Underland
Jenni Jennings & Hannah Peck
Meet Malice Morbid Malign.
She's from Underland, land of sorcery, spooks and skulduggery. But, she and her family live in Topside and mischief is their business . . . And the business of mischief is a very serious matter!
From Malignant House, Ma and Pa run the Malign Haunting Agency, tormenting Topside families and their homes. After all, it is their responsibility to maintain respectable levels of ghastly amongst the Topsiders. And as Underland representatives, the Malign's hate books, they hate bathing, and they especially HATE helping.
But when grandad ghosts mysteriously start disappearing, including her own beloved grandad, Malice has no choice but to help. She partners up with her Uncle Vexatious, to solve the case of the missing grandad ghosts.
LoveMyRead Review
A mystery story about being yourself and thinking for yourself in spite of opposition. It's thanks to these qualities that Malice is able to solve the puzzle of the disappearing granddads!



PUBLISH DATE: 15th October 2020
The Night Bus Hero
Onjali Q. Rauf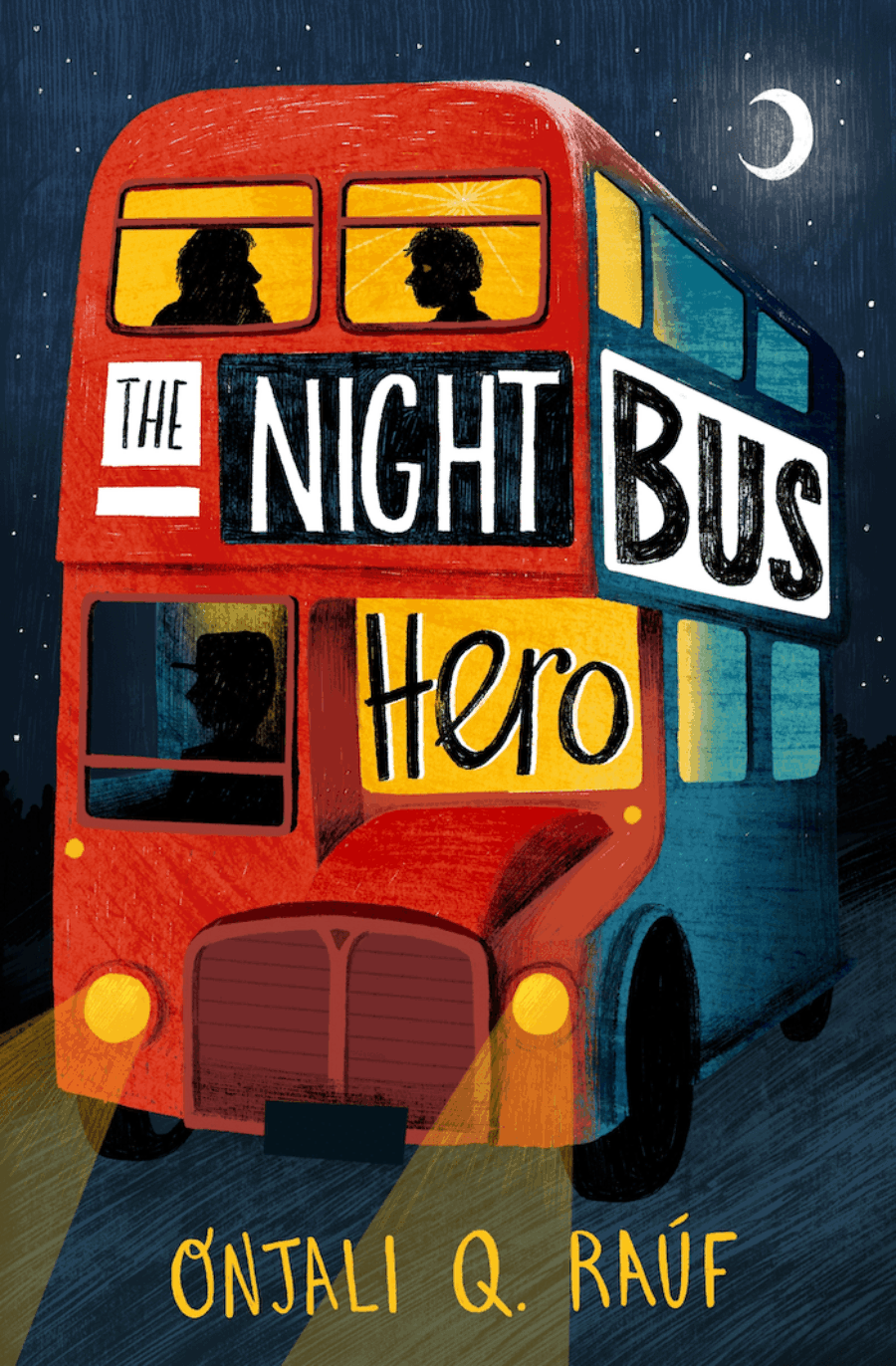 From Onjali Q. Rauf, the award-winning and best-selling author of The Boy at the Back of the Class, comes another incredible story, told with humour and heart. Told from the perspective of a bully, this book explores themes of homelessness, while celebrating kindness, friendship and the potential everyone has to change for the good.
'The boy's an absolute menace.'
'He's a bully. A lost cause!'
'Why can't he be more like his sister?'
I've been getting into trouble for as long I can remember. Usually I don't mind 'cos some of my best, most brilliant ideas have come from sitting in detention.
But recently it feels like no one believes me about anything - even when I'm telling the truth! And it's only gotten worse since I played a prank on the old man who lives in the park.
Everyone thinks I'm just a bully. They don't believe I could be a hero.
But I'm going to prove them all wrong...
LoveMyRead Review
An exciting adventure story where a bully called Hector learns lessons about how to treat others through his dealings with people who are homeless.
PUBLISH DATE: 31st October 2020