7 Books to Haunt You Through Halloween
December 4th 2021
October was an undeniably beautiful month. A long month of transition bookended by Halloween, an ancient celebration that calls attention to the thin boundary between life and death.
Halloween was originally a Celtic celebration known as 'Samhain', an acknowledgement of the proximity and inevitability of death that the Winter months would bring to the Celts 2000 years ago. Our lives are no longer dominated, as they were for the Celts, by seasonal cycles of destruction and calm, but nonetheless this October feels like a particularly weighty moment of transition. There is a sense that freedom is returning after so many months in the shadow of the virus, and as we prepare for new beginnings in a cold winter, it is important (as ever!) that we take the right literary companions with us!
As the month of both beauty and decay, it is the perfect month to indulge in Gothic literature. Whether you are a long term fan of the genre and its decadent style, or have not touched the Gothic since being forced to read A Picture of Dorian Gray at school; we have compiled a list of books that range from Gothic classics, to contemporary thrillers to satisfy the call to the uncanny that October brings.
Pick One: Her Body and Other Parties by Carmen Maria Machado
These short stories by Machado are horrifying, sexy and devastating all at once. A prominent queer author whose most recent book is an autobiographical account of her experience of an abusive relationship, Machado's primary focus is on women and the female body. My personal favourite short in this collection, 'Real Women Has Bodies', focuses on a relationship between two women as the world is struck by an unknown phenomena causing women across the world to become living ghosts as their bodies fade into translucence.


Pick Two: The Searcher by Tana French
A character driven, atmospheric slow burn of a thriller, set in a fictional rural Irish town. If you are craving the peace of a secluded cabin, a wood burning stove, or the saturated colours of the Irish landscape, but still want something unsettling, then this is the book for your October.
Pick Three: My Sister the Serial Killer by Oyinkan Braithewaithe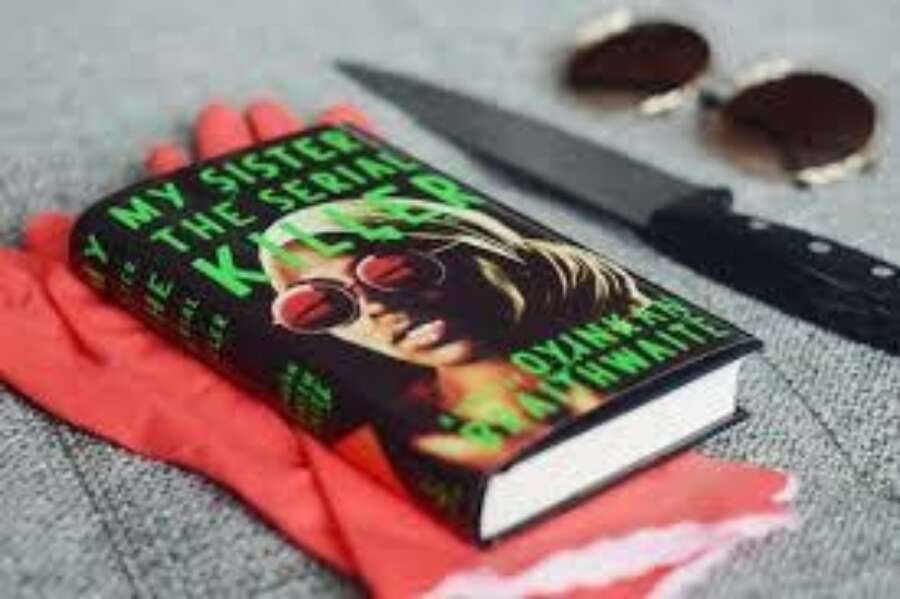 A sharp contrast to the other titles on the list is provided by the razor sharp wit of Oyinkan Braithwaithe in this thriller. It is a short, dark book, laced with sardonic humour, we are jerked from scene to scene as we follow the increasingly chilling actions of the long suffering protagonists' murderous sister…
Pick Four: Piranesi by Susanna Clarke
The world contains only two living people, and the world is a house of immeasurable proportion ruled by tides that move through the halls. Wander the strange halls with the protagonist and explore a fantasy world with an ominous history in Susanna Clarke's prize winning novel. It isn't a gory thriller but it is certainly unsettling.
Pick Seven: The Thirteenth Tale by Diane Setterfield
This is a gorgeous contemporary Gothic novel. Decadent and rich in narrative, Setterfield weaves a complex and surprising plotline that will keep you fully immersed in the mysterious world of the eccentric and elusive Vida Winter.
Pick Six: Mexican Gothic by Silvia Morena-Garcia
If you want to add a little meaty gore to the mix, then Silvia Morena-Garcia's latest novel is the pick for you. A twist on the classic trope of the mad woman in the attic, the terrible secret of High Place will chill you to the bone.
Pick Five: Wuthering Heights by Charlotte Brontë
Wuthering Heights is a top pick for every month of the year in my opinion, but this is the season when the pull to the imagery of Yorkshire moors, Gothic mansions and ghostly waifs is particularly strong. What better way to spend an evening this month than to curl up by a fire and read Wuthering Heights?
Happy October reading!
From the Love My Read Team x
Related Articles