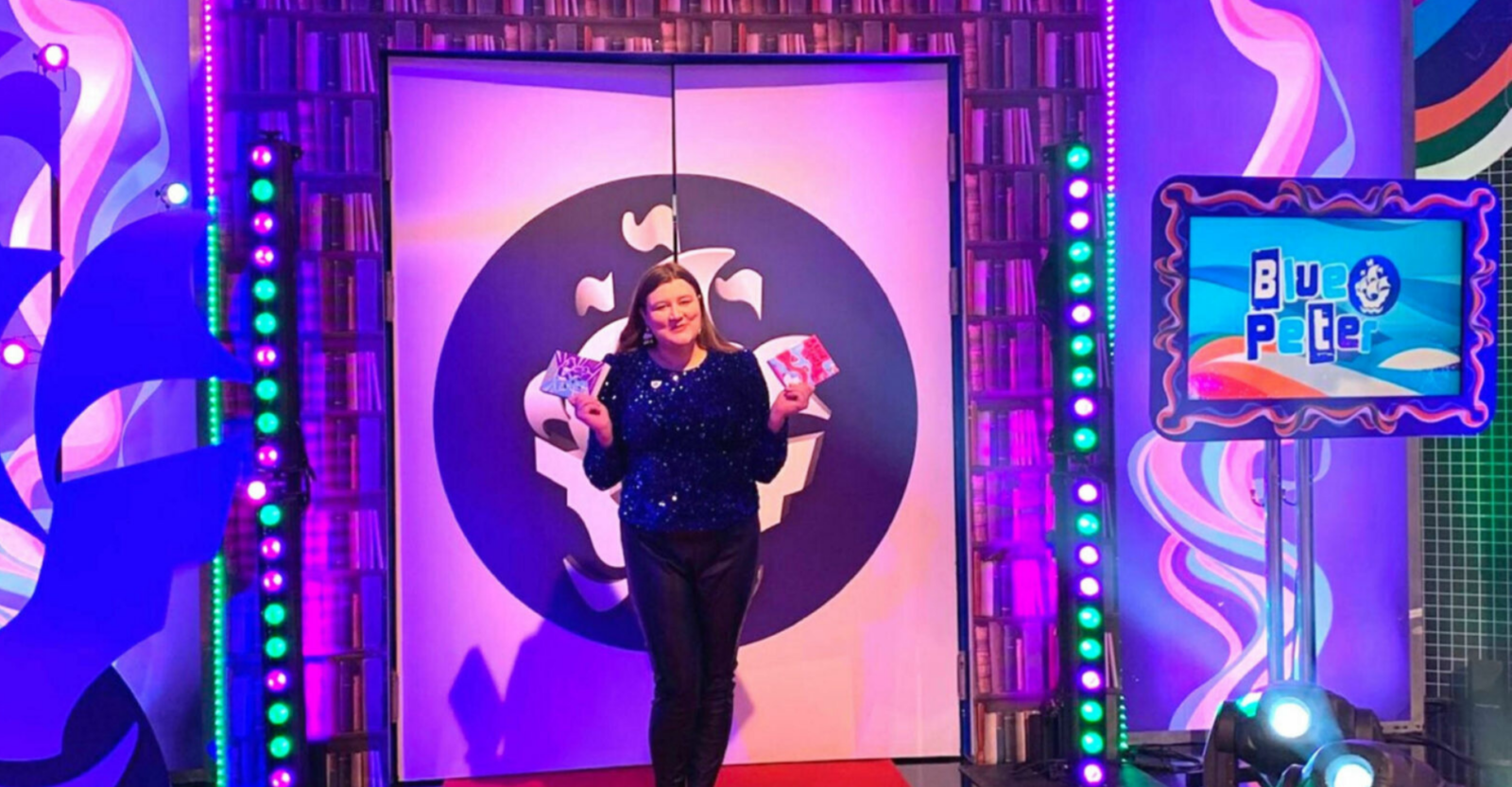 Blue Peter glory!
April 21st 2021
Hugest congratulations to friend of LoveMyRead, children's author Elle McNicoll for becoming the recipient of the Best Story award in the Blue Peter Book Awards! We couldn't agree more with Blue Peter that Elle is a total genius.
If your young reader loved Elle's debut novel last year, A Kind of Spark, we couldn't recommend enough her latest story, Show Us Who You Are, available right now in our March box.

We truly believe at LoveMyRead that stories are for everyone and that when young readers see themselves reflected in the literature they consume, it's a powerful tool to inspire confidence – and to help them learn the language they need to express their dreams. Elle McNicoll, a neurodivergent author, is passionate about creating worlds peopled with characters who are properly representative of readers' peers. Her first book, A Kind of Spark, for which she won the Blue Peter Book Award, challenged the stereotypes that can be associated with autism and teaches readers that there are so many different ways autistic people see the world and experience life.
Elle was pretty excited about receiving her award…
"As someone who grew up watching Blue Peter and discovering brilliant new books from the show, it is an extraordinary moment to be recognised. To be a part of their World Book Day celebrations is great, and to have been voted the winner by readers is life changing."
Her latest novel, Show Us Who You Are, is a fantastic thriller exploring the world of AI and what happens when it falls into the hands of those not prepared to accept neurodivergence , nor to accept people for who they are.

Our children's curators, Malorie Blackman and Frank Cottrell Boyce absolutely loved the story:
In a near future London, Pomegranate Technologies are manufacturing hologram versions of real people. Young journalist Cora agrees to take part in their research to try and find out what they are up to. It's a dangerous game that will threaten her very identity. It's also a game that is complicated by the fact that her best - and first - friend is the son of the CEO. This is a tightly plotted thriller but it's also the story of a touching and engaging friendship between two really attractive characters. Thrills, emotion, twists and turns, what more do you want.
If you want to read more about the amazing Elle, check out her blog for the BookTrust here.
Snap up your copy of Show Us Who You Are here right now!
Happy reading,
Vicki & the LoveMyRead team x
Related Articles