December's Best New Releases
Every month we scour hundreds of titles to find the very best books. Often, there are books which we simply adore and are desperate to tell you about - but have just been pipped to the post by another title. This December, we are so excited to present our 'best of the rest'. Eight simply scrumptious titles we are – finally – so pleased to shout about.
Choose one of these amazing books or gift a subscription to someone you love
December's best new releases
Hardback
Soon to be a TV series, this is a story about the secrets we keep…
Three very different women are brought together by Bletchley Park and thrown into friendship, betrayal and enmity.


The Rose Code
Kate Quinn
"'I wish I was a woman of about thirty-six, dressed in black satin with a strong of pearls,'" Mab Churt read aloud. "That's the first sensible thing you've said, you silly twit."
"What are you reading?" her mother asked, flipping through an old magazine.
"Rebecca, Daphne du Maurier." Mab turned a page. She was taking a break from her dog-eared list of "100 Classic Literary Words for the Well-Read Lady" – not that Mab was a lady, or particularly well-read, but she intended to be both. After ploughing through number 56, The Return of the Native (ugh, Thomas Hardy), Mab figured she's earned a dip into something enjoyable like Rebecca. "The heroine's a drip and the hero's one of those broody men who bullies you and it's supposed to be appealing. But I can't put it down, somehow." Maybe just the fact that when Mab envisioned herself at thirty-six, she was definitely wearing black satin and pearls. There was also a Labrador lying at her feet in this dream, and a room lined with books she actually owned, rather than dog-eared copies from the library. Lucy was in this dream too, rosy in a plum-coloured gym slip, the kind girls wore when they went to some expensive day school and rode ponies.

LoveMyRead Review
This has to be – hands down – one of the most enjoyable books I've read this year. Perfectly plotted, with perfectly painted characters. I loved every page and the first thing I did when I'd finished was to start again at page one. Don't expect high literary prose, but come to this wanting escape, intrigue and atmosphere, and you won't be disappointed.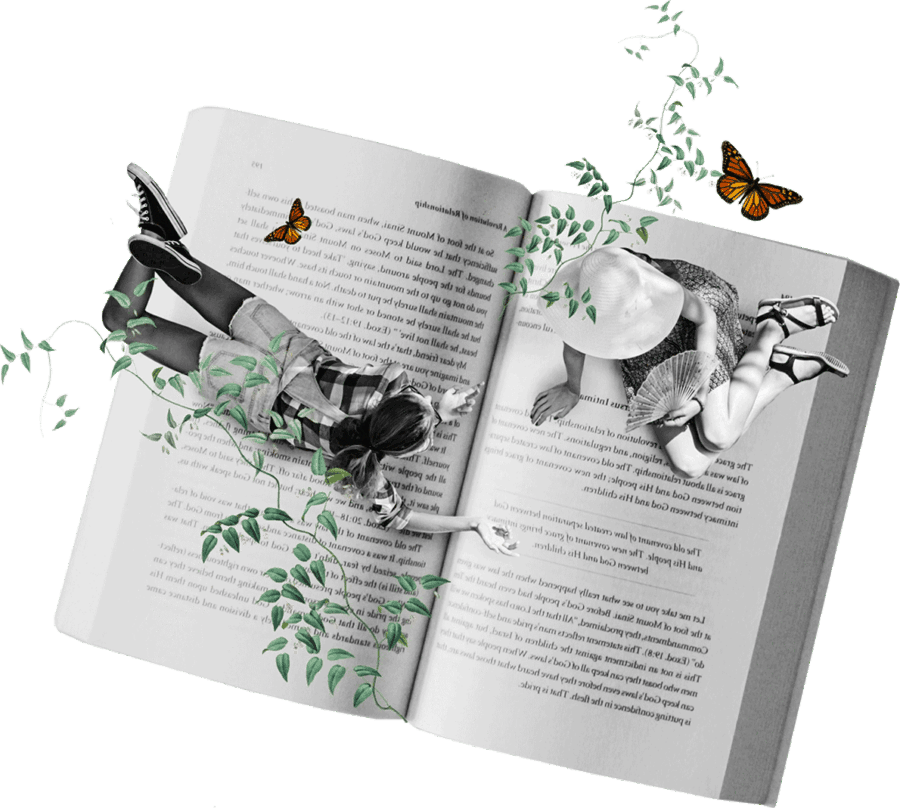 Available from: 7th December 2021
Hardback
Winner of the Booker Prize 2021
The Promise charts the crash and burn of a white South African family, living on a farm outside Pretoria. The Swarts are gathering for Ma's funeral. The younger generation, Anton and Amor, detest everything the family stand for - not least the failed promise to the Black woman who has worked for them her whole life.
After years of service, Salome was promised her own house, her own land... yet somehow, as each decade passes, that promise remains unfulfilled.
The narrator's eye shifts and blinks: moving fluidly between characters, flying into their dreams; deliciously lethal in its observation. And as the country moves from old deep divisions to its new so-called fairer society, the lost promise of more than just one family hovers behind the novel's title.
In this story of a diminished family, sharp and tender emotional truths hit home. Confident, deft and quietly powerful, The Promise is literary fiction at its finest.
The Promise
Damon Galgut
The moment the metal box speaks her name, Amor knows it's happened. She's been in a tense, headachy mood all day, almost like she had a warning in a dream but can't remember what it is. Some sign or image, just under the surface. Trouble down below. Fire underground.
But when the words are said to her aloud, she doesn't believe them. She closes her eyes and shakes her head. No, no. It can't be true, what her aunt had just told her. Nobody is dead. It's a word, that's all. She looks at the word, lying there on the desk like an insect on its back, with no explanation.
This is in Miss Starkey's office, where the voice over the Tannoy told her to go. Amor has been waiting and waiting for this moment for so long, has imagined it so many times, that it already seems like a fact. But now that the moment has really come, it feels far away and dreamy. It hasn't happened, not actually. And especially not to Ma, who will always, always be alive.

LoveMyRead Review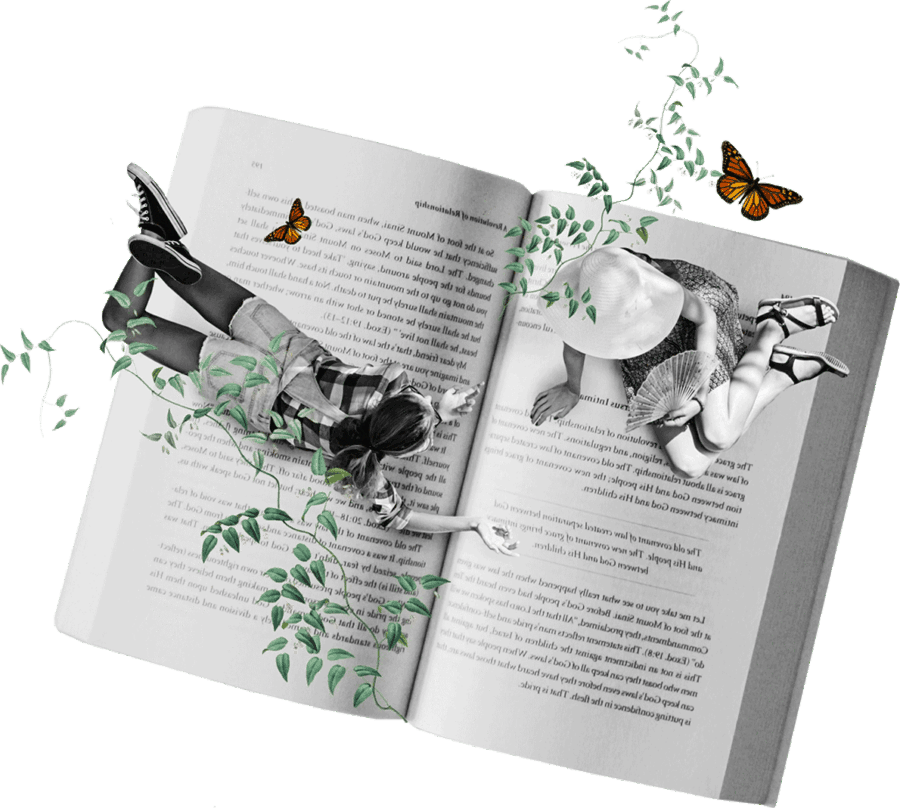 Available from: 7th December 2021
Crossroads
Jonathan Franzen
Hardback
A vibrant, sweeping saga from one of the masters of modern fiction.
The Hildebrandt family find themselves in a pivotal moment of America's twentieth century. The political and social crosscurrents are running strong this way and that – how will they choose to navigate the future?



Crossroads
Jonathan Franzen
The sky broken by the bare oaks and elms of New Prospect was full of moist promise, a pair of frontal systems grayly colluding to deliver a white Christmas, when Russ Hildebrandt made his morning rounds among the homes of bedridden and senile parishioners in his Plymouth Fury wagon. A certain person, Mrs. Frances Cottrell, a member of the church, had volunteered to help him bring toys and canned goods to the Community of God that afternoon, and though he knew that only as her pastor did he have a right to rejoice in her act of free will, he couldn't have asked for a better Christmas present than four hours alone with her.
After Russ's humiliation, three years earlier, the church's senior minister, Dwight Haefle, had upped the associate minister's share of pastoral visitations. What exactly Dwight was doing with the time Russ saved him, besides taking more frequent vacations and working on his long-awaited volume of lyric poetry, wasn't clear to Russ. But he appreciated his coquettish reception by Mrs. O'Dwyer, an amputee confined by severe edema to a hospital bed in what had been her dining room. He appreciated the routine of being of service, especially to those who, unlike him, couldn't remember one thing from three years ago. At the nursing home in Hinsdale, where the mingling smells of holiday pine wreaths and geriatric feces reminded him of Arizona high-country latrines, he handed old Jim Devereaux the new church membership face-book they'd been using as a prompt for conversation and asked if Jim remembered the Pattison family. To a pastor feeling reckless with Advent spirit, Jim was an ideal confidant, a wishing well in which a penny dropped would never hit bottom and resound.
LoveMyRead Review
A dazzling, layered, thoughtful novel of epic heart. It's rich and complex yet the suspense runs quietly throughout. Truly, a masterpiece of storytelling and I loved it.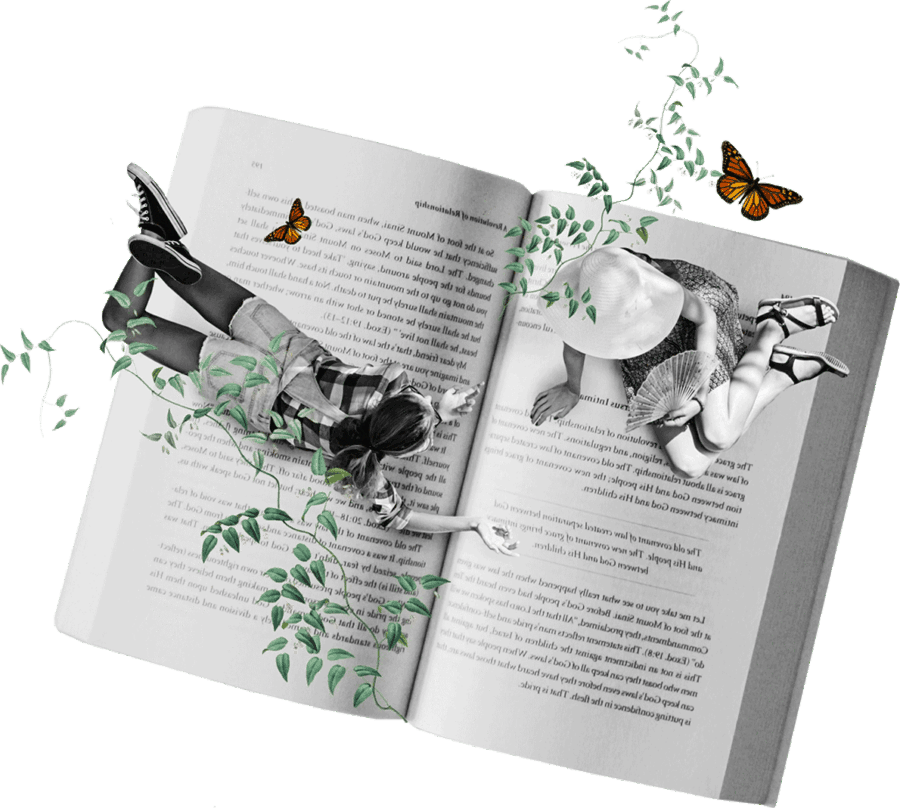 Available from: 7th December 2021
Malibu Rising
Taylor Jenkins Reid
Hardback
A lush tale of glamour and excess in 1980s California.
Everyone has a secret and by midnight the party will be out of control. By morning, the mansion will be up in flames…

Malibu Rising
Taylor Jenkins Reid
Malibu catches fire.
It is simply what Malibu does from time to time.
Tornadoes take the flatlands of the Midwest. Floods rise in the American South. Hurricanes rage against the Gulf of Mexico.
And California burns.
The land caught fire time and again when it was inhabited by the Chumash in 500 b.c.e. It caught fire in the 1800s when Spanish colonizers claimed the area. It caught fire on December 4, 1903, when Frederick and May Rindge owned the stretch of land now called Malibu. The flames seized thirty miles of coastland and consumed their Victorian beach house.
Malibu caught fire in 1917 and 1929, well after the first movie stars got there. It caught fire in 1956 and 1958, when the longboarders and beach bunnies trickled to its shores. It caught fire in 1970 and 1978, after the hippies settled in its canyons.
It caught fire in 1982, 1985, in 1993, 1996, in 2003, 2007, and 2018. And times in between.
Because it is Malibu's nature to burn.
LoveMyRead Review
For fans of Miranda Cowley Heller's deliciously sexy The Paper Palace, this page-turning, elegantly-written novel is a perfect escapist read. Urgent, raw and so very, very juicy.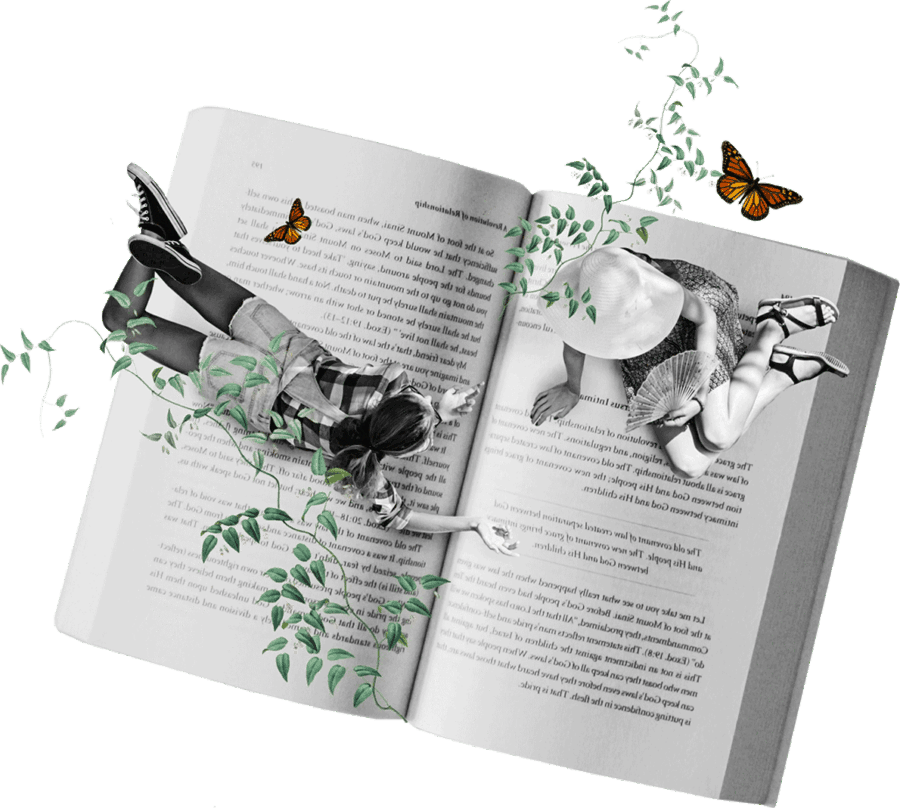 Available from: 7th December 2021
In Every Mirror She's Black
Lola Akinmade Akerstrom
Hardback
An arresting debut about what it means to be a Black woman in the world.
Three women find themselves in Stockholm, a city that prides itself on being egalitarian and open. But do the same problems just wear a different name here?

In Every Mirror She's Black
Lola Akinmade Akerstrom
America had decimated Kemi's love life.
It had shredded her dignity and tossed its slivers into the air, cackling like a hyena. Relegated to picking up questionable prospects, Kemi was tired of wearing her invisible armor. A two-ton defense system that screamed to the world she didn't need a man. She couldn't carry that weight anymore.
Lately, her dating life read like a dossier of shame. First, there was that one memorable dinner with Deepak.
"I think I told you I'm a software developer, right?" Deepak began to overdose on his own voice twenty minutes in. Kemi simply glared at him. She figured his name-dropping his career the sixth time wasn't worth a verbal response. The rest of the evening, Deepak intermittently punctuated his monologues with his love for "Black booty."
Then there was the silent date with Earl, a white accountant from Ohio, who summoned visions of a serial killer. Earl kept staring into nothingness past her face. Each time he tried glancing her way, his hawk eyes floated down her cleavage then darted back to the intriguing void beyond her.
She wasn't sure if he was shy or scheming.
LoveMyRead Review
Striking and sharp, with messy and nuanced characters, this is a page-turning, compelling debut. Fans of Queenie and Americanah should be very excited.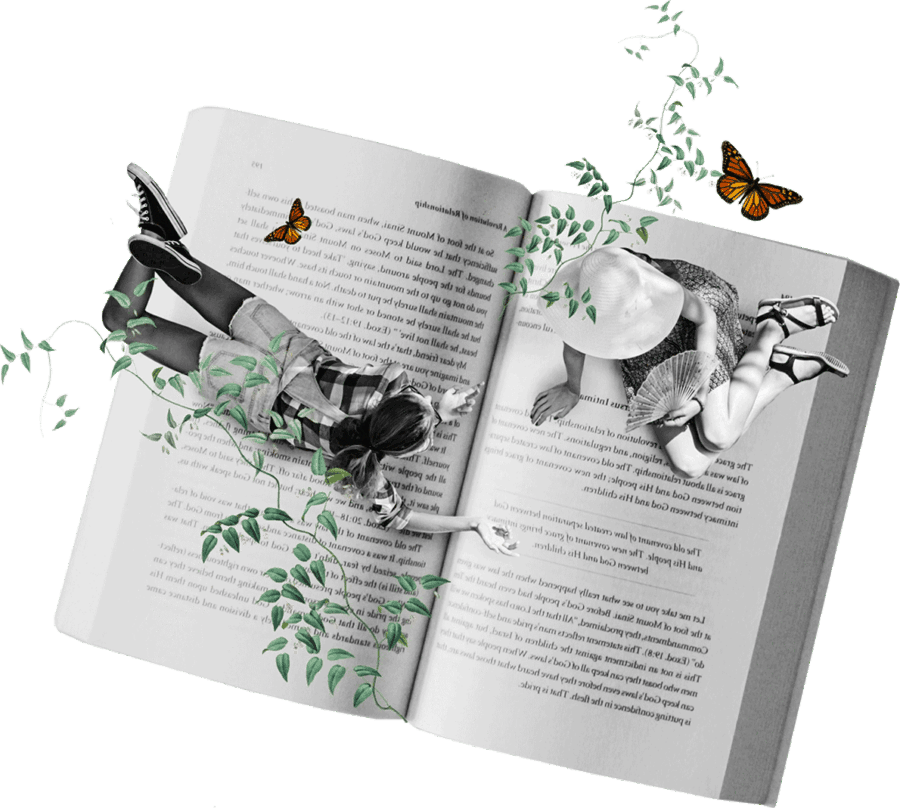 Available from: 7th December 2021
Because of You
Dawn French
Paperback
An uplifting page-turner from the much-loved comedian.
In the same hospital, two very different women give birth to two very similar daughters. Hope leaves with a beautiful baby girl. Anna leaves with empty arms. The truth lies buried, but it won't lie quiet forever…
Because of You
Dawn French
Try to imagine two more different couples than these. You can't. They are as opposite as it gets. Oil and water. Salt and sugar. Always and never. Lost and found.
As midnight came and went, so too did Julius's hope of Anna giving birth exactly then, with the bongs and firecracks of the new millennium heralding the baby's arrival.
'Any chance you could push a bit harder, babe?'
'I hope you're joking, you weapons-grade twat,' Anna panted.
'Course!' Julius chuckled.
(He wasn't joking.)
It would've made a perfectly neat nice story. There might even have been some coverage, which could have boosted Julius's stalling profile. Yes, there might. But the baby didn't come then. So there wasn't. And his disappointment was palpable.

LoveMyRead Review
Sometimes you just need a cosy, uplifting page-turner in your life. When you're done with the high literary masterpieces, pick this one up, sit back and relax.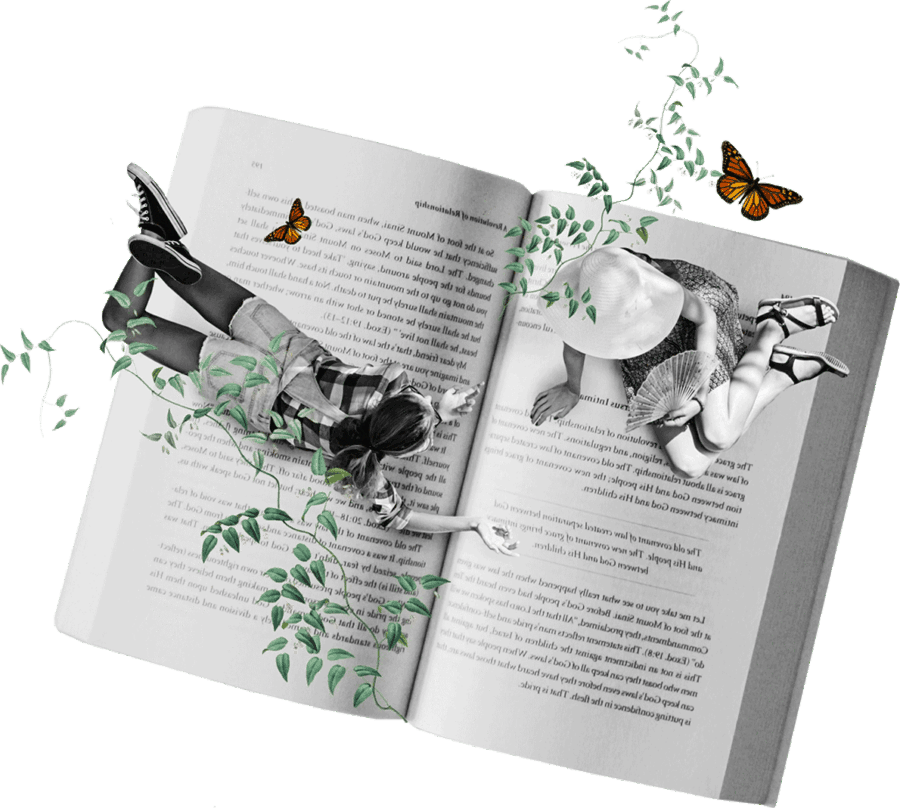 Available from: 7th December 2021
Moonflower Murders
Anthony Horowitz
Paperback
The dazzlingly clever sequel to the bestselling Magpie Murders.
Retired publisher Susan Ryeland is running a small hotel on a Greek island. She thinks she's done with Alan Conway, the man whose memory nearly led to her own murder. But not quite yet…
Moonflower Murders
Anthony Horowitz
Agios Nikolaos, Crete
The Polydorus is a charming family-run hotel, located a short walk away from the lively town of Agios Nikolaos, one hour from Heraklion. Rooms cleaned daily, all with Wi-Fi and air con, some with sea views. Coffee and home-cooked meals served on our lovely terraces. Visit our website or find us on booking.com
You have no idea how long it took me to write that. I was worried about so many adjectives bunching up together. Was 'lively' the right word to describe Agios Nikolaos? I'd started with 'busy' but then decided it might suggest the endless traffic and noise that were part of the place too. We are actually fifteen minutes from the town centre. Was that a 'short walk'? Should I have mentioned Ammoudi beach next door?
The funny thing is, I spent almost all of my working life as an editor and I never had any problem dealing with writers' manuscripts, but when it came to a four-line advertisement on the back of a postcard I sweated over every syllable. In the end, I handed it to Andreas who read it in about five seconds and nodded, which after all the trouble I'd taken, both pleased and infuriated me at the same time. That's something I've noticed about the Greeks. They're an incredibly emotional people. Their drama, poetry and music go straight to the heart. But when it comes to everyday business, to the little details, they prefer things to be 'siga siga', which translates roughly as 'Who gives a damn?' It was a phrase I heard every day.
LoveMyRead's Review
If there were an alter of Anthony Horowitz, I would worship at it. So brilliantly clever, you get a fizz of excitement in the pit of your stomach as you read this. I've no doubt that history will remember Horowitz in a folder along with Agatha Christie and the greats.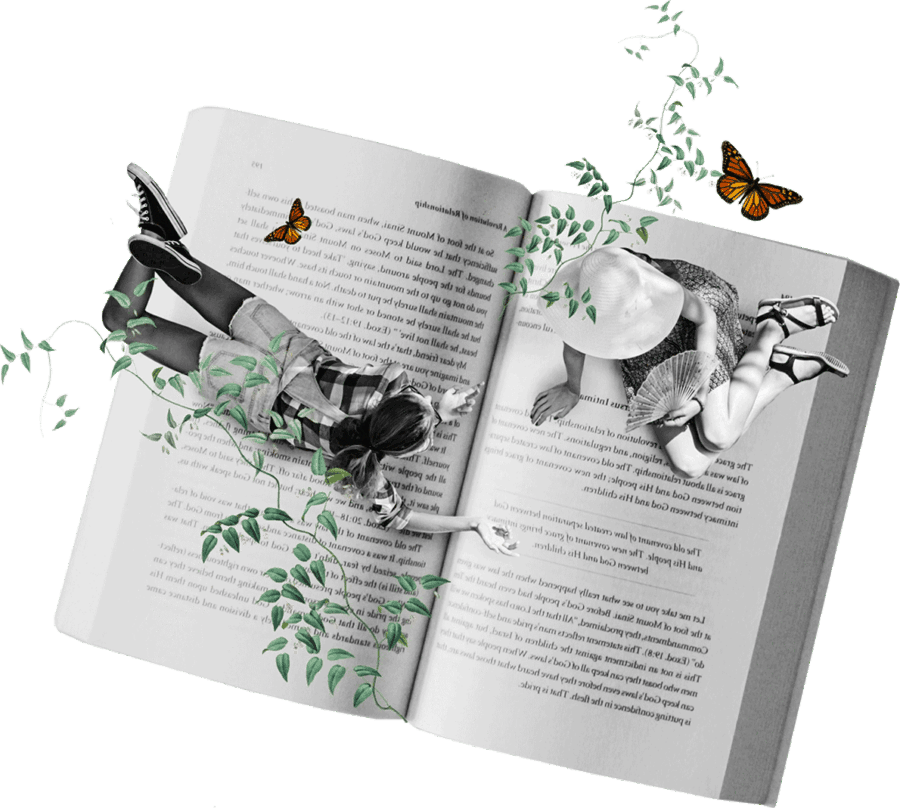 Available from: 7th December 2021
Small Pleasures
Clare Chambers
Paperback
Longlisted for the Women's Prize for Fiction, 2021.
1957, the suburbs of South East London. Jean, a journalist at the local paper uncovers the story of a woman who claims to have experienced a virgin birth. It's an investigation that will turn Jean's quiet life inside out.

Small Pleasures
Clare Chambers
The article that started it all was not even on the front page, but was just a filler on page 5, between an advertisement for the Patricia Brixie Dancing School and a report on the AGM of the Crofton North Liberals. It concerned the finding of a recent study into parthenogenesis in sea urchins, frogs and rabbits, which concluded that there was no reason it should not be possible in humans. This dusty paragraph might have been overlooked by most readers of the North Kent Echo were it not for the melodramatic headline 'Men No Longer Needed for Reproduction!'
The result was an unusually large postbag of mostly indignant letters, not just from men. One wounded correspondent, Mrs Beryl Diplock of St Paul's Cray, deplored the articles sentiments as dangerous and unchristian. More than one female reader pointed out that such a proposition was liable to give slippery men an excuse to wriggle out of their responsibilities.
There was one letter, however, that stood out from all the rest. It was from a Mrs Gretchen Tilbery of 7 Burdett Road, Sidcup, and read simply:
Dear Editor,
I was interested to read your article 'Men No Longer Needed for Reproduction' in last week's paper. I have always believed that my own daughter (now ten) to have been born without the involvement of any man. If you would like to know more information you may write to me at the above address.
The next editorial meeting – usually a dull affair involving the planning and distribution of duties for the week and a post-mortem of the errors and oversights in the previous issue – was livelier than it had been in some time.

LoveMyRead Review
A delicate, tender and beautiful novel, perfectly evocative of the era but timeless in its characters. Exquisitely heartfelt.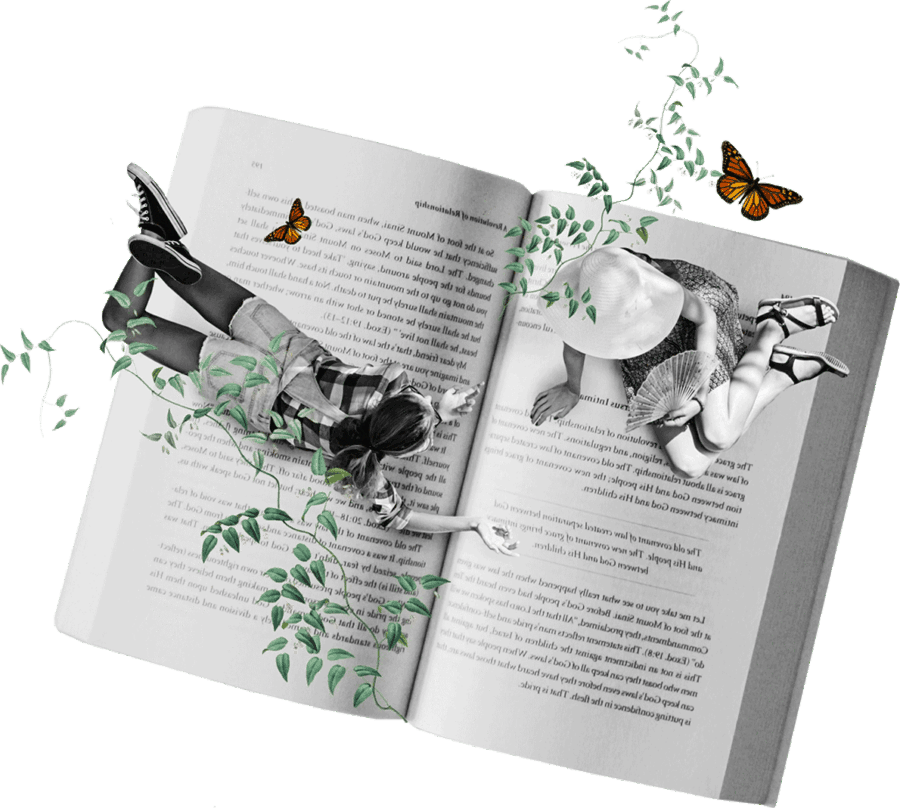 Available from: 7th December 2021